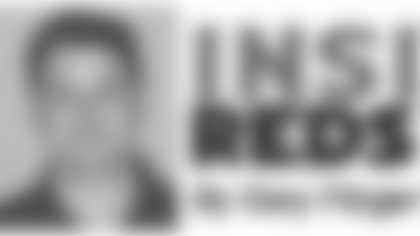 Cody Glenn believes he is never out of position on the football field.
So line him up at linebacker. Or running back. Or on kick coverage.
Given his athleticism and versatility, Glenn feels comfortable playing any position.
Of course, for the Redskins' purposes, Glenn is expected to compete at linebacker and special teams in his rookie season.
At the University of Nebraska, he played his senior season at linebacker for the Cornhuskers after spending the previous three years at running back.
"With my natural instincts and just being a football player, I picked it up pretty well," he said recently. "Once I learned the terminology and learned where I needed to be, I was able to just let my athletic ability take over, fly around and make plays."
Glenn, 6-0 and 240 pounds, was the Redskins' fifth-round draft pick (158th overall) last April.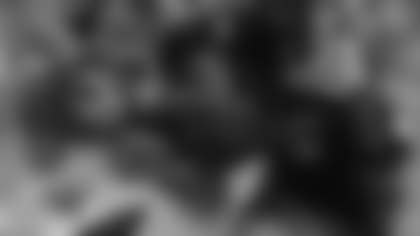 Given that Glenn played linebacker just one year at the college level, the selection came as a surprise to some.
"He is new to the position, but he is a good athlete," Jim Zorn explained. "He took to the position [at Nebraska] and played at a high level of confidence. He played on a tremendous team and they had enough confidence in him to start him there.
"I think that formula allows us to be optimistic about what his chances are."
Glenn posted 51 tackles, including six for a loss, four passes defended and one forced fumble last year at Nebraska. (His stats could have been better, but he missed four games due to a suspension for violating a team rule.)
In his first three years with the Cornhuskers, the Rusk, Tex., had 143 carries for 579 yards and 14 touchdowns as a running back.
Why make the move to linebacker so late in his college career?
Glenn said it was a "mutual decision" between himself and the new Nebraska coaching staff led by Bo Pelini, a former colleague of Redskins executive vice president Vinny Cerrato.
"I felt that I could help the team more by playing defense than playing in a crowded backfield that was playing by committee," Glenn said.
Glenn played primarily weak-side linebacker for the Cornhuskers last year.
With the Redskins, he could earn some playing time on the weak-side should coaches move Rocky McIntosh to strong-side linebacker, something that been mentioned as a possibility this offseason.
Said Glenn: "I feel best at weak-side. I know that I have some learning to do with only playing the position one year, but that's what I'm ready to do."
Following graduation, Glenn rejoined the Redskins in mid-May and began taking part in the team's strength and conditioning program. He resumes on-field work for OTAs starting June 1.
Glenn is expected to see action primarily on special teams early in his NFL career.
The Redskins did not re-sign special teams standout Khary Campbell this offseason, so that opens the door for Glenn to replace him.
Given his skills as a running back, Glenn has great speed as a defender. That should help him on kick and punt coverage units.
"I love football and I love to hit people," he said. "I bring speed, a team attitude and the willingness to anything for the team."