It usually takes a while for Redskins defensive coordinator Greg Blache to trust someone.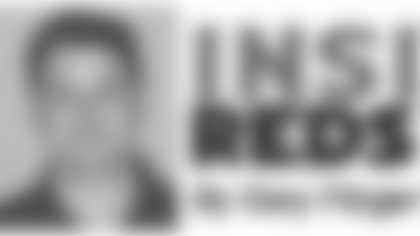 He is reluctant to throw a player into the fire of an NFL game without the requisite practice time or experience.
So it came as a mild surprise when Blache inserted strong safety Mike Green into the lineup last Sunday against Detroit. The usual starter, rookie Chris Horton, was sidelined due to an ankle injury.
How long had Green been a Redskin?
Green, a 9-year NFL veteran, played for Blache from 2000-03 in Chicago, so there was some familiarity--and most importantly, trust.
"I was familiar with a lot of the defensive calls—a lot of them were the same [from his time in Chicago]," Green said. "So I felt comfortable being out there and knowing the coaches trust me."
Green turned in a strong performance in the Redskins' 25-17 winning effort over Detroit at Ford Field. He posted six tackles, second-most on the team behind linebacker London Fletcher.
He tackled Lions' running back Rudi Johnson on consecutive plays in the first quarter, forcing a 3rd-and-long situation. One play later, the Lions were forced to punt.
Green aided in run support all game long as Detroit recorded just 57 rushing yards and a 3.8 yards-per-carry average in the game.
Not bad for a player coming in off the street.
"It has been a long time, but a lot of the techniques came right back to me," Green said. "The defense wasn't hard to pick up and I just went out there, played hard and let it all happen."
Before signing with the Redskins, Green was staying in shape at his home in Texas, hoping a job offer would come his way.
He signed on with the Redskins on Oct. 14 after the club placed Reed Doughty on injured reserve with a back problem.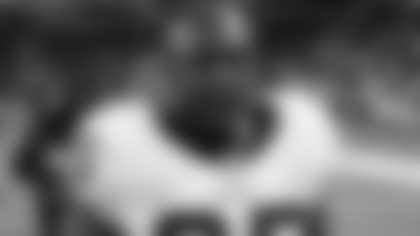 Green spent the first six years of his NFL career in Chicago and started 45-of-81 games for the Bears.
Traded to Seattle during the 2006 offseason, Green missed his first year with the Seahawks after being placed on injured reserve with a Lisfranc injury.
He played in 15 games for Seattle last year, including one start, and logged 17 tackles and one pass defended.
For his career, Green has 406 tackles (327 solo), six sacks, seven forced fumbles and four interceptions.
Horton is expected back in the starting lineup for this Monday's game against the Pittsburgh Steelers.
Green is prepared should Horton not be able to go.
"Even if I'm third team, I work like my number could be called," Green said. "So when I get the call to come in and play, I'll be ready.
Meantime, Green provides valuable experience in the secondary. He is the senior member of the safety corps, with LaRon Landry in his second year and Horton and Kareem Moore both rookies.
Said Green: "It's a happy feeling to be back with Coach Blache and in a situation where I feel comfortable."