First game of the year, DeAngelo Hall knew the 2010 season could be special.
Hall turned in the key play in the Redskins' 13-7 season-opening win over the Dallas Cowboys at FedExField.
With seconds left in the first half, Hall pulled the football loose from running back Tashard Choice, scooped it up and raced 32 yards for a touchdown.
"That play against Dallas kind of had me thinking that we were going to off to a great season," Hall said.
The Redskins' record proved to be a disappointment, but Hall turned in a banner year, one that was worthy of a Pro Bowl bid.
In 16 games, Hall posted six interceptions, tied for second-most in the league, and two forced fumbles.
He was a sound tackler, logging a career-high 112 for the season. That total was the most among all NFL cornerbacks and third-best on the Redskins' defense behind linebackers London Fletcher and Rocky McIntosh.
Hall returns to the Pro Bowl this Sunday for the first time since 2006 when he was with the Atlanta Falcons. He also earned a Pro Bowl berth in 2005.
Hall said it would be "special" to represent the Redskins at the Pro Bowl this year.
"Like I said when I first got here, I grew up wanting to be a part of this organization, wanting to be a part of this team," the Chesapeake, Va., native said. "It means something to me. It's something that ever since I got here, I've wanted to do."
Hall called it a "long road" back to the Pro Bowl, particularly after he was traded from Atlanta to Oakland in March 2008 and then abruptly cut by the Raiders three months into the 2008 campaign.
"I made a statement a few years ago saying, 'It's not about the Pro Bowls anymore, I could care less about that,' but that was before I got traded from Atlanta and then cut from Oakland," he said. "This one, I'm going to cherish.
"Someone told me that no free agent has made the Pro Bowl that Washington has brought in and paid a lot of money to. That's definitely a little gratifying to know that I beat that scenario."
Hall's Pro Bowl credentials were solidified in Week 7 in the Redskins' 17-14 win over the Chicago Bears.
That day, Hall tied an NFL record by posting four interceptions, all in the second half. He returned one of the interceptions 92 yards to help secure the Redskins' win.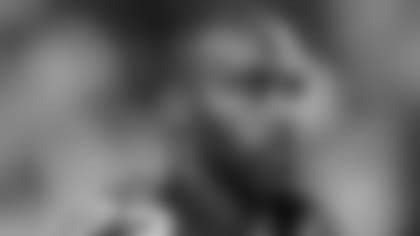 After the game, Hall was surprised to hear comments from Bears quarterback Jay Cutler that he felt he had a good read on Hall's tendencies based on a 2008 game when Cutler was with Denver and Hall was with Oakland.
"Maybe from that one game we played when I was in Oakland where he completed a couple balls, he felt like he could come at me whenever he felt like," Hall said. "I will be seeing him in the future. He will be in this league a while and so will I."
Hall's other signature performance of the 2010 season came in Week 11 at Tennessee, where he spent the day one-on-one with wide receiver Randy Moss.
Hall held Moss, a future Hall of Famer, without a catch.
By that point, offenses stopped targeting Hall's side of the field in games – another testament to his level of play.
He did not post an interception the last two months of the season, although he had several drops.
"Somebody said I gave Carlos [Rogers] my hands and I lost mine," Hall laughed, referring to Rogers' penchant for dropping interceptions. "But there were a couple of plays that I probably should have made that I didn't make. You keep going away at it, though."
Just as he did midseason after the Bears game, Hall credited Jim Haslett's scheme for allowing him – particular its versatility in coverage – to excel in the secondary.
"The scheme gives you an opportunity to not just play man-to-man," Hall said. "I have a chance to be a flex defender or just press deep and jump play the inside route."
He added: "Corners always love to let their hair down – that's kind of a cliché that we say. We don't mind playing man-to-man, but be able to take a break and not play it and play some trap pass coverage – this defense allows us to do that."