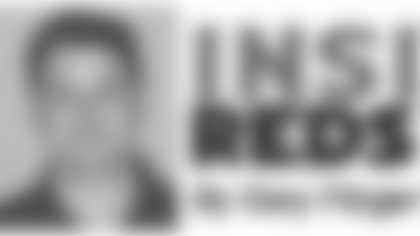 It was mid-April 2004, and DeAngelo Hall walked into Redskins Park side by side with Sean Taylor and Kellen Winslow, Jr.
They were among the elite players in the draft that year--and the Redskins held the fifth overall pick in the first round.
It was a special visit for Hall. The 5-10, 195-pound cornerback out of Virginia Tech grew up watching the Redskins at his home in Chesapeake, Va.
"Ever since that moment, I always dreamed about calling Redskins Park my home," Hall said.
The Redskins ended up selecting Taylor at No. 5. Winslow went to the Cleveland Browns one pick later.
And Hall was selected by the Atlanta Falcons with the eighth overall pick.
Five years later, Hall can now call Washington his home.
He agreed to re-sign with the club on Feb. 27, the first day of free agency.
Redskins executive vice president of football operations Vinny Cerrato called the signing one of the team's "top priorities."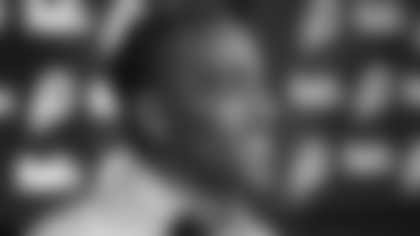 Said Hall: "This is such an honor. This is the place I wanted to be. It's not only the right situation per se, it's also the right scheme and the right feel."
Hall joined the Redskins last November after he was abruptly released by the Oakland Raiders midseason.
He had spent his first four years with the Atlanta Falcons, earning two Pro Bowl berths and establishing himself as a playmaker from the secondary.
He signed on with the Raiders last year, but both sides quickly determined it was not a good match.
In five NFL seasons, Hall has 304 tackles, 22 interceptions, 69 passes defended, three forced fumbles and one sack. He has returned two interceptions for touchdowns in his career.
In seven games with the Redskins last year, Hall started four contests and posted 25 tackles, two interceptions and seven passes defended.
Hall may have been productive, but he did not feel like he was able to showcase his skills in his initial stint with the Redskins.
He had a steep learning curve as he adjusted to the Redskins' defense.
"Did I get to show what I could do? Probably not, just because I didn't really get the chance to develop into the scheme," Hall said. "I kind of just got tossed in and [secondary-cornerbacks coach] Jerry Gray did a great job tutoring me. He made sure I understood just enough to get on the field."
Asked about his motivation, Hall replied: "All I can do is say, 'Look at me in this scheme and see how I do.' I played well in this scheme the last couple of weeks of the season just because I felt comfortable. It fit my style of play.
"I'm not a 6-2 corner that can press you with one arm and play with his back to the sideline. I'm a corner that likes to see the play, likes to make plays on the ball, and loves to get the ball in my hands."
Hall also was pleased to connect with teammates and the coaching staff so quickly.
"In the short time that I was here, I felt closer with these guys than I ever did with anyone in Oakland," Hall said. "These guys just embraced me full tilt when I came in, from the coaching staff on down. I just had fun."
Hall admits to a degree of cockiness--every cornerback has that trait--but it may be justifiable given the Redskins' recent signing of 6-6, 330-pound All-Pro defensive tackle Albert Haynesworth.
With Haynesworth helping to apply pressure on quarterbacks, Hall could have more opportunities for interceptions.
"I know I've got a 'Big Fella' up front," Hall said. "It's what you want. You want guys who can definitely push the pocket and get sacks. He's a one-man wrecking crew.
"When you add both of us to the mix full-time, both of us here through all of training camp and getting the feel of what coaches want from us, I feel like we can definitely go out and dominate games."