It happened five times in the second half of last Thursday's season-opening loss to the New York Giants.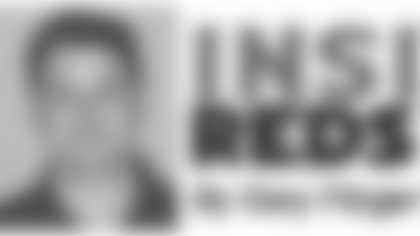 On third downs, Jason Campbell threw underneath to a receiver who was eventually stopped short of the sticks.
In several instances, the offense was stopped just one yard shy of the first down.
Santana Moss was the receiver on three of those plays.
Moss said his pass routes were designed to help him get yards after the catch. Other receivers on those plays ran routes past the first-down marker, but were well-covered downfield.
"We didn't have a problem with our route-running," Moss said. "We had a problem with just not getting that extra yard. The routes aren't different. We have high, low and medium routes in this offense.
"Everyone was in their place. Jason just took the read that was open. And if that guy is open, regardless if it's short of the first down or not, you have to try to get that extra yard.
"We kept on falling short when he threw to the guy underneath. We need to convert."
Yards after the catch, otherwise known as YAC, have always been a key component of the West Coast offense.
The fact remains that the Redskins were just 3-of-13 on third down conversions against the Giants.
Moss ended up catching five passes for 37 yards in the game, including a 12-yard touchdown pass late in the first half.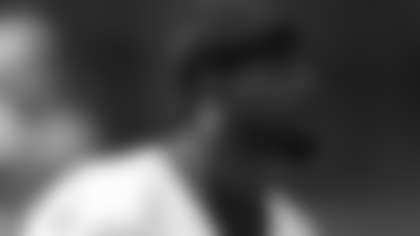 Now Moss and the Redskins are preparing for the New Orleans Saints.
With the Redskins' passing offense struggling in Week 1, the Saints may be inclined to focus on stopping the run with seven or even eight defenders in the box.
"If you're a team and you looked at what we did last week, sure you might want to stop the run," Moss said. "But don't forget about the wide receivers outside. We can make plays."
Run defense was a weakness for the Saints in their 24-20 win over the Tampa Bay Buccaneers in Week 1.
New Orleans allowed 146 yards on the ground versus 206 passing yards.
Moss could find himself matched up with rookie cornerback Tracy Porter, a second-round draft choice out of Indiana.
Matchups aside, Moss wants the Redskins' offense to play more cohesively.
"We have to make the play work, regardless of what's called," Moss said. "I feel like last week we had opportunities to make plays, but we didn't make the play. We need to get the first down, or get the extra yard. It's not always all on Jason.
"At the same time, as an offense, everyone has to work together and we have to be on the same page. That's the only way to be a good offense."