Some head coaches get wound up and intense in the days before a regular season game.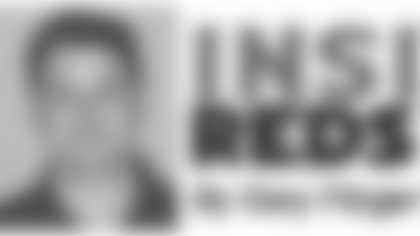 Joe Gibbs would have his game face on every Friday. He would have singular focus, blocking out anything that could be a distraction.
Jim Zorn is not that way.
Everything is new for Zorn right now, and as a first-time head coach, it's safe to say he is learning on the go.
On Tuesday morning, two days before the Redskins-Giants regular season opener at the Meadowlands, Zorn woke up at 4 a.m.
"I was thinking about plays, thinking about red zone and short yardage," he said. "I was thinking about preparation. I'm wondering if, as an offensive coach, I have given enough thought to the defense. I'm wondering if we have given our players a plan they can execute.
"Those are the things I'm constantly hashing over."
Later, Zorn walked off the practice field discussing the team's injury report. When he addresses the media throng, sometimes he seems to reveal too much, other times he seems purposely guarded.
And sometimes he seems downright goofy.
When a reporter asked whether he planned to use Mike Sellers more as a ball-carrier in the red zone, Zorn did not give a diplomatic answer.
Instead, he pursed his lips and made a zipping noise.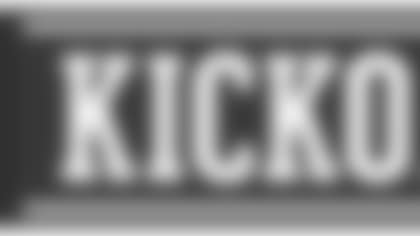 Zorn won't be giving away that secret until Thursday night, at the earliest.
Zorn, 54, was originally hired by the Redskins last January to be the offensive coordinator. After nine seasons as a quarterbacks coach with Detroit and Seattle, he felt ready to take the next step in his coaching career.
Meantime, Redskins owner Daniel M. Snyder and executive vice president of football operations Vinny Cerrato continued to interview head coaching candidates.
It was Gibbs, Snyder said, who first mentioned Zorn as a future head coach.
Turns out the future is now.
The Redskins hired Zorn, certainly a surprise choice, on Feb. 10.
During off-season mini-camp and OTAs, players picked up on Zorn's "positive vibe," as Clinton Portis called it.
He offered a different energy level than Gibbs. Things were up-tempo and looser around Redskins Park.
"After first talking to him and meeting him, it was like, "Okay, this man could be what we need to change the face of the team,'" Clinton Portis said. "There were a lot of people who were attached to Coach Gibbs. But with Coach Zorn, you knew it was going to be different.
"Everybody bought in. And I think he is a wonderful coach. I think he is just as excited as we are. When you have somebody with the opportunity, the sky is the limit because all of the time he is thinking of something new.
"He comes out after practice sometimes happier than we are about a new play he put in and wants to see how it is going to be executed. I think it is a different excitement level. There is a lot more energy around.
Zorn approaches his first regular season game as head coach with great anticipation.
As a former NFL quarterback from 1976-87, including eight seasons with the Seattle Seahawks, Zorn does not get nervous before games.
"I think it's necessary to maintain some poise and composure because there is too much to think about," he said. "I just have to go out and do what my responsibilities are. I'm relying on everyone else to fulfill their responsibilities."
Zorn has coached five preseason games, but he could sense the difference in preparation for a regular season game.
"There has been a different focus because there is more at stake," he said. "We haven't gone out to try and reinvent ourselves and all of a sudden come up with a magic potion, but we've been trying to work hard and prepare ourselves."
Zorn knows he is taking on a greater level of responsibility than even some veteran head coaches.
He will call offensive plays from the sidelines, communicating directly with the quarterback on the field.
Calling plays in an NFL game is something Zorn has wanted to do for a long time.
Not surprisingly, Zorn has thought through the process.
"It is really a group of coaches putting together a game plan," Zorn said. "What ends up on that plan, on that sheet, those are the things we practiced, those are the things we believe in and those are the things that should get called.
"The mix will include giving coaches an opportunity to discuss things between series. I can imagine [wide receivers coach] Stan Hixon saying, 'Listen, those guys are squatting at the corners. We need to go deep.' I can imagine [offensive coordinator] Sherman Smith in the coach's box saying, 'Listen, we have to go power, we have to run.'
"All of those things will be interjected in the series. Once the series starts, that is on me."
Seems like a heavy load for a rookie head coach.
It helps that Zorn has a veteran cast of players to rely on.
Sure, there are 10 draft picks on the opening day roster, as well as seven players with less than two years experience. But only two of them--LaRon Landry and Stephon Heyer--are projected starters.
From Chris Samuels to Santana Moss, from Cornelius Griffin to London Fletcher, these are players who know how to lead, by influence and by example.
"The professionalism of our veteran leaders really helps, because there are enough details for the whole season to focus on," Zorn said. "There are things that create a low level of irritation because it's something that's not quite right.
"It doesn't even have to do with players sometimes--it could be a script or a way a guy is doing a drill or not understanding how fast to do a drill.
"Our veteran guys can help pull us through. Another thing that helps is that we have veteran coaches. They understand what we have to get done so we're all working together toward one direction."
So there is great preparation and great anticipation.
What about great expectations?
Zorn thought about what one of his coaching mentors, current Seahawks head coach Mike Holmgren, would tell his team before a season began.
"When Mike didn't feel like our expectations were playoffs, he would hold back," Zorn said. "Then I remember the first year we made the playoffs, he said before the season, 'Guys, we absolutely have an excellent football team. I have expectations and I see it in you. And we're going to the playoffs.'
"He would say that to us as a team. He would never say that to the media. But sure enough, it was like a self-fulfilling prophecy. It just happened."
Zorn admits he does not have a feel for what to expect in his first year as head coach.
"I think recognizing that will take some experience," he said. "My call to myself is to have high expectations, period--even though I might not be able to sense what that's going to be yet."