Be careful what you ask for. You just might get it.
Last week, cornerback DeAngelo Hall said he looked forward to forcing the Houston Texans into a one-dimensional passing attack.
"Let them throw the ball," he said. "That's more chances for us to make plays on the back end."
With the game on the line against the Texans, plays did not get made. Just as they did not against the Dallas Cowboys.
The Redskins lost 30-27 in overtime to the Texans, with Matt Schaub passing for 497 yards. They nipped the Cowboys 13-7 with Tony Romo passing for 282 yards and only an offensive holding penalty kept that from being 293 yards and a game-winning touchdown pass on the final play.
Now Hall asks – no, demands – more. He says he wants to talk to defensive coordinator Jim Haslett about locking down the opposing team's best receiver, tracking that player wherever he roams. He went so far as to indicate he'd follow that strategy whether or not Haslett approved.
"It doesn't matter what he says. This is my team, my defense," Hall said. "So I'm going to follow the receiver around. If that's what we have to do to win games, that's what we do."
Head coach Mike Shanahan seemed to welcome the take-charge approach, whether or not he and Haslett take Hall's counsel.
"I'm not exactly sure how it was said but I want all my players thinking that way, pressing to cover the top receiver. You want guys who believe in themselves," he said.
Disbelief seemed more descriptive of Hall. He had not yet seen the game tape on Monday morning when he spoke in the locker room and remained unable to unravel the Redskins' unraveling.
"I was sitting home trying to figure out what happened. I couldn't walk through the game in my mind and figure out how it ended up," he said. "At one point I felt like the game was over. The game was over and we were dominating those guys, hitting Schaub whenever we wanted to. He was falling down without even anybody around him, like Peyton Manning does. I don't know what transpired to spark that comeback and us eventually losing."
Herein lies a clue. The NFL's Week 2 stats will be updated after the Monday night game and this part is unlikely to change: The Redskins rank 32nd in total defense, 31st against the pass.
They came as close as possible to not protecting a lead against the Cowboys and failed to do so against the Texans, despite a 17-point bulge with less than 19 minutes remaining.
"You're going to give up big plays in any defense when you just get started with it," Shanahan said. "It's a learning curve."
More like a burning curve, and you know who got burned.
After the Redskins built a 27-10 lead, the Texans paraded 78 yards in six plays, all of them passes, and scored on Schaub's 6-yard throw to Kevin Walter.
Look at the drive that yielded the tying touchdown. Eight plays, 81 yards, all of them passes.
The Texans converted a third and 10 and scored on a fourth and 10, with Andre Johnson outleaping Reed Doughty in the end zone for a 34-yard touchdown.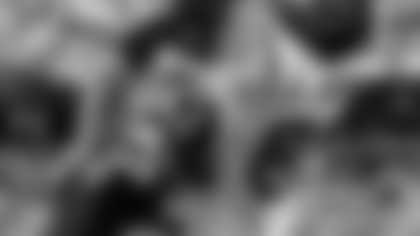 Hall said cornerback Phillip Buchanon also had coverage responsibility but came off it early and "you wouldn't expect Reed to win that battle anyway. That's a good receiver."
Overtime? More of the same. The possession that led to the winning field goal involved seven plays. Four of them were passes, for 35 yards. Two runs simply positioned Neil Rackers for his 35-yard kick.
"We have to make more plays, breaking balls up, creating some more turnovers. We just have to do better as a defense," linebacker Lorenzo Alexander said. "And our tackling. If we tackle, we get off the field and it makes a big difference in the game."
The Redskins' two opponents have completed 69 percent of their pass attempts. Schaub and Romo combined against the Redskins posted a passer rating of 101.2.
This is hardly criminal, with both having been to the Pro Bowl and Schaub leading the NFL in passing yards last year but it's also not the ticket out of Palookaville.
"Nobody gave us a chance going into this game but to know we gave it away? That's frustrating," defensive end Phillip Daniels said.
Two games in, the Redskins have six sacks and only one of them (and it is shared) came from defensive linemen. They've produced two takeaways, one for the club's only touchdown in the Dallas victory.
This defense must find a way to get off the field. It has allowed 40.7 percent of third downs to be converted (11 of 27), which is 20th in the NFL, and two of three fourth downs.
Time of possession is seriously skewed, with the Redskins averaging 26:19, against 33:41 for their opponents.
The defense, of course, is not out there alone. The Redskins have only scored 10 second-half points. Point a finger at both the offense and the special teams.
In five second-half series against the Cowboys, the Redskins botched one field-goal try, kicked another and punted three times. Against the Texans? Six possessions. A touchdown on the first, three punts, a blocked field goal and a missed field goal.
Extend a drive, score a few more points and the defense can rest.
Right now, it's working overtime.
---
Larry Weisman, an award-winning journalist during 25 years with USA TODAY, writes for Redskins.com and appears nightly on Redskins Nation on Comcast SportsNet. Read his Redskinsblitz blog at Redskinsrule.com and follow him on Twitter.com/LarryWeisman.