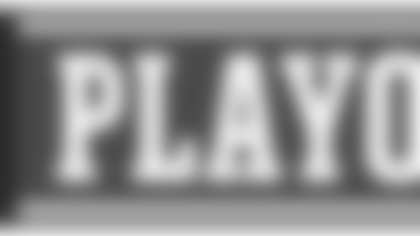 Joe Gibbs had just experienced one of the toughest weeks of his life.
Gibbs had made a critical gaffe in the Dec. 2 game against the Buffalo Bills, calling consecutive time outs to "ice" a kicker only to learn the hard way that was against the rules.
A day later, the entire Redskins team flew to Miami for Sean Taylor's funeral, certainly an emotionally draining experience.
The Redskins had just two days of practice to prepare for a game against the Chicago Bears at FedExField Gibbs decided both practices would be walk-through sessions, in which players mostly took mental reps instead of a full-scale practice.
The approach worked, as the Redskins defeated the Bears 24-16.
Gibbs noticed something else from that game, too.
"We had gone through a lot of emotional stuff [with Taylor's passing] the week before and it was hard to get going no matter what was said or done," Gibbs said. "But in that Chicago game, there was more chirping, more life and more excitement than I had seen in a long time."
So Gibbs decided to keep Wednesdays as a walk-through for the rest of the season.
And so as the Redskins prepare for this Saturday's Wild Card matchup against the Seahawks, they conducted their usual walk-through Wednesday.
It was a relaxed scene at Redskins Park, as players wore sweat pants out to practice.
"I definitely feel like [the weekly schedule] is something I've changed at," Gibbs said. "I've backed off some. In the past, I used to say, 'We're going to pound it. Go all out.' But we've taken a little different approach.
"Our Wednesdays have been mental work with walk-throughs. I also think this team is one that lends itself to that because it's conscientious and they work so hard in practice. They've been a hard working team since we've been in camp."
To a man, players have responded positively. They certainly appreciate the lighter workload.
"It has made a big difference for me," veteran left guard Pete Kendall said. "This is an experienced team--that's a euphemism for old--but it has really helped. We have some guys that have been around the block, but physically the rest is increasingly important."
Santana Moss said it has helped his legs feel fresher heading into game day. The results: he has 12 catches for 186 yards and two touchdowns in his last two games.
Moss's re-emergence has been a key in the Redskins' four-game winning streak.
"Everyone's body responded different," Moss said. "A running back taking a pounding or a receiver who runs a lot--they need to back off a little sometimes, especially late in the year. Your legs kind of lighten up or feel fresh for that Thursday practice. These walk-throughs are benefiting us a lot."
Added London Fletcher: "From a physical standpoint, it helps gets your legs ready for game days. It has made a difference. As football players, we know how to hit and tackle--you're not going to all of a sudden forget how to do that. I think the rest has paid off."
The Redskins have re-signed first-year cornerback John Eubanks to the team's practice squad. The team released offensive lineman Calvin Armstrong.
Eubanks played in four games with the Redskins earlier this season as a special teams player and reserve cornerback.