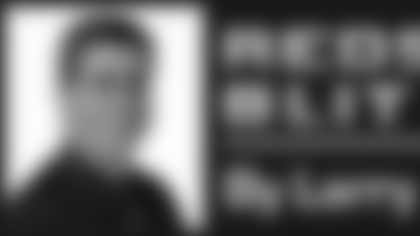 The offensive line lies in ruins.
The theoretical starting right tackle, felled by back problems during the conditioning run before training camp, can't practice.
His replacement is a failed No. 2 pick who looked like a turnstile in the one major appearance of his career. A high-priced free agent tackle will probably play guard, if the torn knee ligament he suffered last year allows him enough quality snaps. The left tackle, acquired in a trade that cost a No. 1 draft pick, has a quad strain that keeps him out of some practices.
Yep, those Washington Redskins seem beaten up and beaten down already. Except we're not talking about them. This is the Philadelphia Eagles. Shawn Andrews, Stacy Andrews and Jason Peters serve as well-compensated spectators at camp in Bethlehem, Pa., while Winston Justice, who looks like a pinwheel when confronted with a quick pass rusher, tries to hold on to a job and works at right tackle, having done poorly on the other side.
These are the Eagles who chose not to retain a fair pair of starting tackles in Tra Thomas and Jon Runyan. These are the Eagles who went to the NFC championship game. These are the guys who supposedly had the type of off-season that propels teams to the title.
Doesn't always quite work out, does it?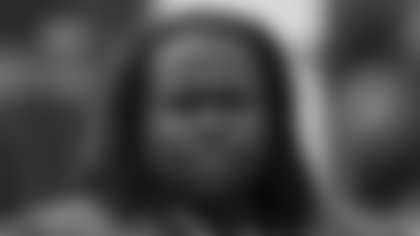 None of this makes Washington's problems go away. They don't get better because someone else got worse. The point is simply that every team faces issues of its own during training camp and the Redskins' fortunes seem less dire than some others.
No, it's not comforting to see center Casey Rabach (hamstring), guard Randy Thomas (knee), and right tackles Stephon Heyer (knee) and Mike Williams (abdominal strain) on the sidelines. These, however, are the usual sort of camp injuries. This is inconvenience, not disaster.
"They'll all be back," said Vinny Cerrato, the Redskins executive vice president of football operations.
The issues here for the O-line are short term.
"It does slow down the ability to work together as a unit," head coach Jim Zorn said Wednesday. He said he was "not as concerned with the injuries as the lack of work."
Problems, problems. Everybody's got problems. The Eagles can't get a starting five out there either. And they've lost middle linebacker Stewart Bradley (knee) for the season.
The Redskins' major off-season acquisition to bolster an aging offensive line was guard Derrick Dockery, who had played here before and was released by the Buffalo Bills. They continue to have high expectations for Chad Rinehart, a third-round pick who did not play a snap as a rookie.
Even though the Eagles loaded up on talent, they're at least as short-handed as Washington, with no indication when or if Shawn Andrews will be ready to go if Peters can stay in his stance, not botch the snap count and cut down on his numerous penalties.
For Washington it comes down to depth. Rinehart, who needs every snap he can get, may wind up pushing Thomas at right guard. Jeremy Bridges, the right tackle while everyone else heals, could wind up as the principle backup everywhere but center.
Think of it as turning a negative into a positive. The Redskins' offensive line may progress more slowly as a unit than planned but the club could find some players developing more rapidly and into more versatile contributors. Practice reps with the starters become an asset when injuries hit during the season, as they did in 2008.
"This is the NFL. People get hurt. It's going to happen," said Bridges, a seven-year veteran who started 28 games over the last three seasons for the Carolina Panthers. "You hope it's nothing serious but you know bumps and bruises happen."
Heyer, the leading contender to start at right tackle, went down Tuesday with a mild knee sprain. He said there's no timetable for his return but that the injury isn't serious and more or less is typical of what occurs everywhere at one time or another.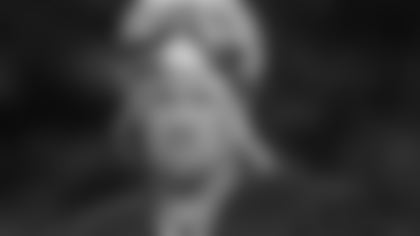 "It's just a part of camp," he said. "Guys are going to get banged up. It's nothing to worry about."
Offensive line coach Joe Bugel echoed that.
"Nobody's out for the year. These are nicks and bruises. This doesn't concern me one iota. The young kids are getting their opportunities," Bugel said.
He especially liked the way Rinehart got his act together in the offseason and brought more strength and maturity to town for his second year.
"Night and day," Bugel said. "Last year he was a star-struck rookie. He's becoming a pretty good hitter in there. Just teaching him the total picture is the big thing."
Problems, problems. Everybody's got problems.
The New York Giants, in the final stages of handing Eli Manning a contract extension worth almost $100 million, can't complete a pass and had 11 intercepted in their first two days of practice.
The Houston Texans lost cornerback Jacque Reeves to a broken leg while Dunta Robinson remains out of camp in a contract dispute.
The Arizona Cardinals let J.J. Arrington depart in free agency, cut Edgerrin James and drafted Chris "Beanie" Wells, who promptly sprained his ankle and changed the team's early approach at running back.
Problems, problems. Everybody's got problems. How they cope with them over the coming weeks will tell the story of the season.