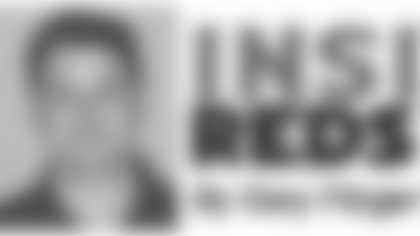 You thought the preseason finale on Thursday night was meaningless?
For Redskins roster hopefuls, Thursday night's game in Jacksonville included some of the most intense play of preseason from the likes of Colt Brennan, Chase Daniel, Marcus Mason and Alex Buzbee, among others.
Every snap could have made a difference.
"As a young guy, this is my Super Bowl," Mason said before the game, eying competition with Rock Cartwright, Anthony Alridge and Dominique Dorsey. "We're all here trying to make the team."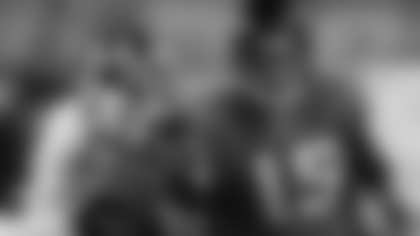 All NFL teams must be down to the league-mandated 53 players by 4 p.m. on Saturday. The Redskins could make their final roster cuts earlier.
On Thursday night, all eyes were certainly on the quarterback competition between Brennan and Daniel.
Brennan struggled early in preseason, throwing three interceptions including one that was returned 99 yards for a touchdown.
He rebounded in Jacksonville by completing 10-of-14 passes for 83 yards and guided the offense to a touchdown before leaving the game with a hamstring injury.
"I just have to go out there and execute," Brennan said before the game. "Chase has done some good things this year. I just try to go in there, do well and let the coaches decide."
Daniel played in two of four preseason games, but he threw three touchdown passes and had plenty of buzz among fans.
"I've shown I have heart and I can make all the throws," Daniel said. "I'm still a work in progress, but any rookie quarterback would say that. It's going to take a long time to get where I want to be at."
Along with running back and quarterback, coaches also monitored competition at place kicker and among backups on the offensive line, defensive line, linebacker and wide receiver.
Shaun Suisham and Dave Rayner competed for the place kicking job, with Suisham perhaps getting a leg up courtesy of a 48-yard field goal. Rayner's on-sides kick late in the game was recovered by the Jaguars. Both Suisham and Rayner had limited opportunities in preseason games, so it remains a tough decision.
Coaches wanted to determine if Mike Williams could handle right tackle after having not played in the NFL since 2005. Although Stephon Heyer starter, Jim Zorn wanted to see Williams play the whole game.
The team must decide if it wants to keep four, five or six defensive ends. (Last year, coaches kept six.) Renaldo Wynn, Buzbee and Rob Jackson entered the Jaguars game competing for the last roster spots at the position.
Draft picks Cody Glenn and Robert Henson and undrafted rookie Darrel Young were competing for backup linebacker positions. Henson led the defense in tackles and had a fumble recovery, but appeared to struggle at times. Glenn did not stand out while Young had a special teams tackle which could help his cause.
While Marko Mitchell would appear to have solidified a roster spot with three TD catches this preseason, veterans D.J. Hackett and Trent Shelton and rookie Keith Eloi hoped to have something to say about it in Jacksonville. Shelton impressed with three catches for 34 yards and Eloi had two catches for 30 yards. Hackett was held without a catch.
"That's why we play these games," Jim Zorn said. "Maybe you just get a confirmation, 'You know what, I was right about this guy.' Or, 'You know what, now maybe he'll perform at a different way in a different level, high or low.'"
Roster decisions are especially hard for young players learning new positions, Zorn said.
For example, offensive lineman Edwin Williams has, by all accounts, had a solid training camp. Center is his natural position, but he has also had to learn to play guard this preseason.
Versatility is the best way for Williams to earn a roster spot as a backup.
"What Edwin has to do is give it his best shot and be a quick study, especially if it's at a position he has not played before," Jim Zorn said. "We're trying to put him in these situations, because if you're a backup you have to be able to swing. You can't be relegated to one particular position.
"We evaluate these guys every practice. They have to come out to practice and be lights out in all drill work, all group work, and all team work. It's hard for them because mentally they have to be really alert, and they have to be going hard all the time. It's a stressful situation."
And don't blame Mason, who had three carries for one yard vs. Jacksonville, if he keeps a low profile the next couple of days.
"All I can do is hope right now," Mason said. "You try so hard in mini-camp, OTAs and training camp, and then to find out you don't make the team, it's kind of hard. So now I've figured out that I might just cut my phone off and show up the next day to see what they say."