We think of those as interceptions and fumble recoveries, as turnovers.
No one questions their importance to the Redskins' defensive improvement.
There's another angle to the takeaway. Split that word in half. Think of it as taking something else away from the opponent – the running game.
Oh, sure. It's a passing league, teams throw to score and blah blah blah. Stopping the run, though, remains a critical value in the NFL.
It's an area in which the Redskins, ranked 18th in the NFL in run defense, show some spottiness. They got gashed by the Indianapolis Colts' weak ground game for 170 yards, though the game plan seemed to indicate choosing the slow death (via rush) versus a swift demise (Indy's passing game).
They've given up some huge runs (42 yards for a touchdown to Steven Jackson of the St. Louis Rams, 71 yards to Brandon Jackson of the Green Bay Packers, 46 yards to Joseph Addai of the Indianapolis Colts) in otherwise decent performances.
Stop the run. That's the building block. Just look around the league.
Of the top 10 teams against the run through Week 10, three (the New York Giants, Atlanta Falcons, Kansas City Chiefs) led their divisions outright. Three others (Pittsburgh Steelers, New York Jets, Rams) were tied for the lead. One (Chicago Bears) held second place. Two (San Diego Chargers, Minnesota Vikings) sat in third place. Only one (San Francisco 49ers) resided in the basement.
"The thing we have to improve on is (to) not let that one run, that one long run get out on us, and we've been doing that by missing tackles," defensive lineman Phillip Daniels said. "If I had to point at anything, it's that. Each game that we've played we've had that one run that adds 50 or 60 yards to the stats and it hurts us as a defense."
The Redskins find themselves getting gashed when they go to their sub packages, removing linemen for defensive backs in what seem to be passing downs. That's how the Colts burned them. It's not the base 3-4 that has been so terribly exploited.
"I think what you've seen, like against Indianapolis, we played some different run fronts, not our normal 3-4, but sub packages, and they ran the ball," safety Reed Doughty said.
There's a weird inconsistency to the Redskins' rushing defense. So much depends on winning on first down and this is not a strength. The Redskins allow 6.13 yards on first-down plays, 28th in the league. That's a mix of plays, not just runs, but second-and-four is a winning set-up for an offense and a challenge for the defense.
Go back to the loss to the Detroit Lions. Not a strong running team. But the Lions ran 13 times on first down for 70 yards. Average: 5.39 per carry.
Break it down a little more. The Lions gained 57 of those yards on four rushes. So the Redskins held them to 13 on the other nine attempts.
"You miss a tackle, you miss a gap, they get 20 yards and it skews the average," Doughty said.
Now look at the Steelers. They've outrushed seven of their opponents this year in building a 6-2 record, four of those games without quarterback Ben Roethlisberger. They've squeezed opponents down to a league-low 58.3 yards rushing per game. They've allowed nine individual 100-yard rushers over the past eight seasons. The Redskins have permitted two such games this year.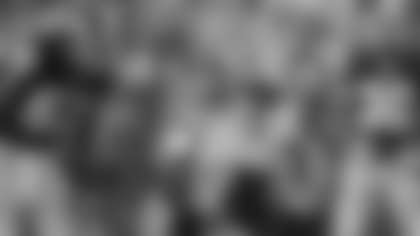 Six times opponents produced more than 100 yards on the ground and the Redskins give up an average of 112.4 on the ground, with the average rush picking up 4.6 yards.
Just because the Steelers excel doesn't mean every team playing the 3-4 will. Especially in its first year in the scheme. Even for those with previous 3-4 experience.
"It's always an adjustment," said Kemoeatu, who played nose tackle in the Baltimore Ravens' 3-4. "The first eight games we were still getting to learn what everybody's doing. I think these last eight games are going to be an improvement of what we've done this season."
Any team that says it wants to run the ball, as the Redskins do, clearly understands the point of a sound running game ... and stopping it.
Why bring this up now, when so much focus is instead on Donovan McNabb and the offense's struggles? Because the second half of this season may come down to the Redskins jamming up the run.
They'll see LeSean McCoy on Monday night when they play the Philadelphia Eagles. Chris Johnson in Tennessee the week after that. Then Minnesota's Adrian Peterson and the Giants' two-headed monster of Ahmad Bradshaw and Brandon Jacobs twice.
Buckle up, lads. And buckle down. Without fundamentals, there's no fun.
"Everybody has to have their gaps. If something happens, it's somebody's fault. We just can't make mistakes in the run game," Doughty said.
A playoff run will involve the run, and how well the Redskins can stop it.
---
Larry Weisman, an award-winning journalist during 25 years with USA TODAY, writes for Redskins.com and appears nightly on Redskins Nation on Comcast SportsNet. Read his Redskinsblitz blog at Redskinsrule.com and follow him on Twitter.com/LarryWeisman.