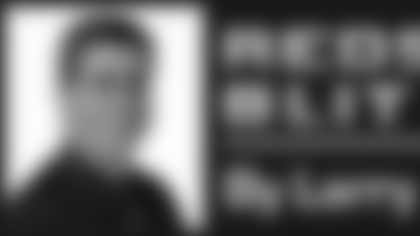 The big-name players are somewhere else. Resting, relaxing, studying their playbooks. The fans, who lined the practice field for the full-squad workout in the morning, departed hours ago.
Now, in the afternoon heat, under an unrelenting sun and in front of few cameras and media types, the Washington Redskins special teams get to work.
They practice for one hour. On this Tuesday the drills begin with the punter and kickers, then shift to kickoff returns and conclude with coverage. Special teams coach Danny Smith, his voice worn to a raspy, piping edge in less than a week of training camp, conducts this orchestra like some unshaven, sweaty Leopold Stokowski.
The boys in this band need more than a little tuning. This is an area crying for improvement. This is an area that hurt the Redskins badly last year. The Redskins went through three punters, ultimately cutting a rookie draftee. As the punters also were the holders on placements, kicker Shaun Suisham suffered from their endless array of issues that ranged from nerves to sweaty hands. And the Redskins simply did not get much mileage out of their own punt returns.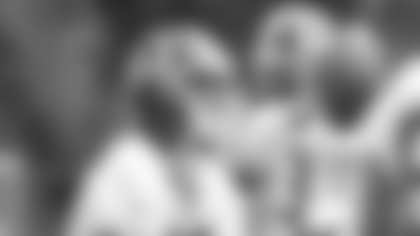 Smith coached special teams with the Buffalo Bills and Philadelphia Eagles before joining the Redskins in 2004. He's in his 15th NFL season. He knows where the problems lie and sees the potential for fixing them. Do not confuse the difficulties of certain players with the general abilities of the entire group.
"Specialists and special teams are different to me," Smith says. "There's a group of specialists and there's the special teams, of which the specialists are a part."
The coverage units were a strength for the Redskins a year ago. Kickoff coverage ranked sixth in the NFL. Kickoff returns have been in good hands with Rock Cartwright, who set club records for kickoff returns and kickoff return yardage in 2006 and last year had a career-long return of 87 yards.
The punting fiascoes of last season will never be forgotten. The Redskins ran through Derrick Frost, rookie Durant Brooks and veteran pickup Ryan Plackemeier and at times could barely execute the punt at all. Often the Redskins kicked down the middle of the field because they couldn't do anything else.
When punters can't do their jobs, the entire process breaks down. The gunners, the fast guys outside, will never be able to fend off double-team blocks and make tackles on low, short punts. Nor will they be able to force turnovers when punters launch torpedoes instead of rainbows.
"If you don't get hang time, you don't get the bang-bang hit and the turnover," Smith says. "Your punter has to give you hang time and we didn't get it."
In signing free-agent punter Hunter Smith, the Redskins may have solved several problems at once. He has never had a gross punting average lower than 40.5 yards in 10 pro seasons with Indianapolis, he has never missed a game and he rarely punts into the end zone, surrendering 20 yards of net average.
He also has been the holder for kickers Mike Vanderjagt and Adam Vinateri. Vanderjagt is the most accurate kicker in NFL history, converting 87 percent of his field goal tries. That can only help Suisham, who must fend off Dave Rayner's challenge to keep his job. Poor field position had Suisham trying the second-most field goals of 45 yards or longer in the NFL last season and it's probably fair to say that at least three of his 10 missed attempts can be attributed to less-than-ept holders.
The other problem area is punt returns. Antwaan Randle El was supposed to be the answer when the Redskins threw free-agent dollars at him. Now the Redskins are casting a wider net and Randle El understands that after gaining just 6.5 yards per return last year, the team may unseat him.
"I'm not surprised after the way I've played the last three years," he says. "One touchdown. And my average hasn't been up there."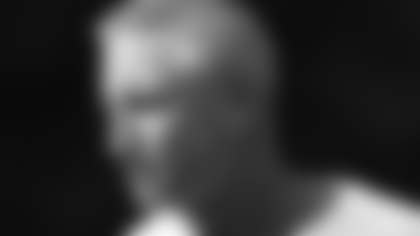 He promises to be more aggressive on returns but the Redskins figure to look at some other people--Santana Moss and DeAngelo Hall among them, if coach Jim Zorn believes in exposing those key starters to that sort of pounding. It obviously hasn't helped Randle El.
There are also a number of younger players that Smith wants to see--Marques Hagans, Anthony Alridge, Dominique Dorsey, Keith Eloi.
For players who need to excel on special teams to secure a roster spot, versatility matters. Yet they can't afford to see special teams simply as a means to playing time elsewhere.
"Special teams is a regular position, it's just a special position to play," says Alridge, who spent his rookie season in 2008 on Denver's injured reserve list. "You've got to be a man. You have to have courage. You have to be ready at all times. And I love doing it."
It can provide the extra edge in field position, in tilting the field and giving the offense a shorter distance to travel while sticking the opponent close to its own goal line. That provides numerous tactical advantages, as offenses often stay conservative when backed up and settle for a punt out of trouble rather than risk a turnover.
"The kickoff return and the punt return are definitely a big part of the game," Alridge says. "You are trying to give the offense a short field. You're trying to get past the 30-yard line every time on kickoff returns."
The specialists and the special teamers shared the field on this steamy afternoon. No cheering spectators, not much noise at all except the JUGS gun firing up simulated kicks for the returners and the periodic thud of a foot against the ball in a live drill.
For punctuation came the many exhortations of the excitable Smith.
"I want you right in his grille. Knock his butt off. We all have good players. The war is won in the will," he barks.
"Bam, bam, bam," he tells the players, punching his hands out into the space in front of him.
"Rip that sucker," he orders, demanding that the coverage guys swing their arm up powerfully to cut through blocks.
Special teams. The work so often looks so ordinary, with fair catches and punts out of bounds. Much more lies within and the yield can make ordinary teams special.
---
Larry Weisman covered professional football for USA TODAY for 25 years and now joins the Redskins Broadcast Network and Redskins.com to bring his unique viewpoint and experience to Redskins fans. Go to Redskins.com for his Redskins Blitz column and NFL Blitz on Friday. Larry also appears on Redskins Nation, airing nightly on Comcast SportsNet, and on ESPN 980 AM radio.