The more things you can do...
There's a phrase often uttered around the NFL and generally never completed. Even in truncated form, this expression says it all.
Want to make the roster as the fifth wide receiver? Might be helpful to play special teams.
Hoping to be that eighth offensive lineman? Great to be a tackle but a little ability to play guard or center may tip the balance.
Figure in the mix in the secondary or at linebacker? Special teams, baby. Receiver? Next question would be about returning punts and kicks.
Versatility. The more things you can do. When the Redskins open training camp on July 29, flexibility factors into the final composition of the roster.
"If you can play special teams, it makes you a little more valuable than a guy that can't. And that's not just here, that's around the National Football League," says receivers coach Keenan McCardell, who spiced up 17 years of catching passes by playing on coverage teams and returning the odd punt and kickoff.
Look at the Redskins' offensive line. The coaches certainly will.
It's for good reason they're preparing for any eventuality because every eventuality hit that group last year and the club lacked quality depth at left tackle and right guard.
No. 1 pick Trent Williams figures to be the starting left tackle. His progress from his first day at Redskins Park through the last mini-camp had head coach Mike Shanahan comparing him to Ryan Clady, the left tackle he drafted in Denver who made the Pro Bowl as a rookie.
Williams played right tackle at Oklahoma before moving to the left side. If necessity dictated, he could move back.
He shouldn't have to. In acquiring Jammal Brown in a trade with the New Orleans Saints, the Redskins gained a tackle who has started on both sides. He made the Pro Bowl twice as the blindside protector of Drew Brees but here he looks like he'll be the right tackle.
Still, the more things you can do...
Artis Hicks, the free-agent signee, had been working at right tackle. He'll most likely slide inside to guard. Problem? Nope. He has primarily been a guard for his eight seasons in the NFL, a guard who could also play tackle.
The defensive linemen, learning the nuances of the 3-4, must take in considerably more than the requirements of any single position.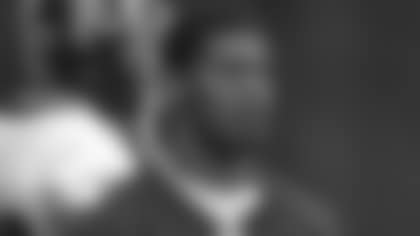 Nose tackle is a critical one in this scheme and everyone seems to get some reps in the middle of the traffic jam.
"We've got four guys lined up there," Shanahan says. "We can put a number of people in there that play defensive end but also play nose tackle as well."
The defensive backs? Defensive coordinator Jim Haslett says there will be less emphasis on strong and free safeties and more variety in the alignments.
The greater number of skills a player shows, the better he fits. Sure, the Redskins will want to use each one in a way that brings out his strengths, such as playing LaRon Landry more in the box. Variety, however, will be the spice of life and a lack of extra skills could be the kiss of death.
With a dozen receivers, of all builds, ages and histories, the Redskins will likely find some return artists while also establishing their starters and key backups.
Is rookie free agent Brandon Banks, at 5-7 and 150 pounds, too short and light to play receiver? His sub 4.4-speed may turn him into a specialist. The same may be said for seventh-round pick Terrence Austin, whose strength is in returns.
When training camp opens, the coaches will ask the players to do plenty. The smart ones know the old saying. The more things you can do …
---
Larry Weisman, an award-winning journalist during 25 years with USA TODAY, writes for Redskins.com and appears nightly on Redskins Nation on Comcast SportsNet. Read his Redskinsblitz blog at **www.Redskinsrule.com* and follow him on *www.Twitter.com/LarryWeisman*.*