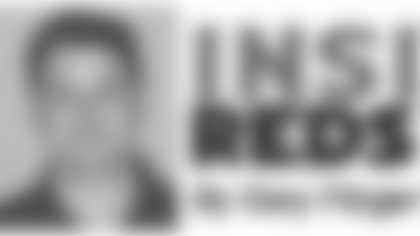 Two weeks into the regular season, and Danny Smith is facing two key personnel issues on special teams: punter and punt returner.
Smith, in his fifth season as the Redskins' special teams coordinator, discussed the situations in depth this week.
Antwaan Randle El remains the Redskins' primary punt returner, but he has struggled in two games this season. He has five returns for a 4.2-yard average.
"It's like any other position--there are decisions to make," Smith said. "El and I study film and we sit down and go through it. We both see things. He sees thing and says, 'I could have made a different decision here.' On Monday, win or lose, you have 100 things you can improve.
"We continue to work on it and we spend a lot of time on it and I think we'll get better at it.
Smith and head coach Jim Zorn have pointed to Santana Moss and James Thrash as possible replacements, but they maintain that Randle El will stay in the mix.
As Randle El has taken on a greater role on offense in recent years, his numbers as a punt returner have slipped.
Last year, Randle set career highs with 51 catches for 728 yards, but his 6.1-yard punt return average was a career low.
"When you have a guy that's playing every snap [on offense], I think there's time that you need to adjust," Smith said.
Using Moss or Thrash could be based on situations in games, Smith added.
"We may get into a situation where El gets a lot of deep balls and runs a lot of crossing routes," he said. "If Santana hasn't had a lot of opportunities, then we should use Santana. If it's the opposite, then we'll use El.
"They are full-time players and you have to adjust to their load as it goes. We're not trying to make it easy for them. But there's a common-sense factor about who you're going to use in those situations. It's a feel thing.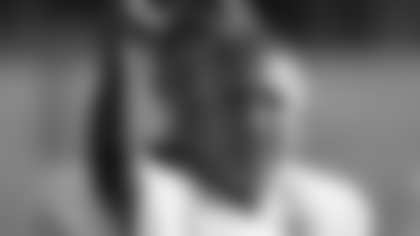 Rookie Durant Brooks struggled against the New Orleans Saints, punting twice for a 33-yard average and mishandling a hold on a field goal attempt.
One of his punts was short and wobbly, resulting in a 55-yard return for a touchdown by Reggie Bush.
On Wednesday, Smith was asked how Brooks looked in his first practice since the Saints game.
"I have to be honest, Wednesday's don't mean anything to me," he said. "I need to see something on Sundays. We're working on it. He's a young kid. It has been very difficult. He has not punted the ball well.
"There is a lot of bad punting going around in the league, and we happen to be in the middle of it, which I don't like and nobody likes."
The Redskins elected to go with Brooks after he beat out 4-year veteran Derrick Frost in a training camp competition. Brooks had 13 punts for a 42.8-yard average in preseason, along with five downed inside the 20-yard line.
Smith wants to be patient with Brooks, but his patience can only last so long in the regular season.
"When you have a young guy like that, we're going to weather the storm and hope that he comes out of it quick," Smith said.
Smith indicated that Brooks had not adjusted well to the intensity of the regular season versus preseason.
"It's called execution under pressure," he said. "To play at this level, you have to execute under pressure to prove that you belong in this league. I thought that he had the same pressures in the preseason, but obviously that hasn't proved true, so he has to get it going quick.
"We don't have a timeline that it has to be this punt or this next play, but we need to see improvement."