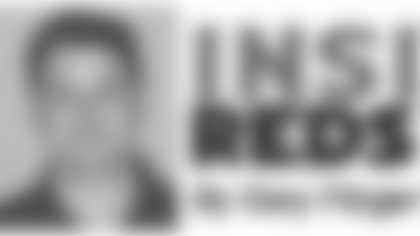 The NFL announced the 2009 Pro Bowl rosters on Tuesday, and the Redskins have sent four players--running back Clinton Portis, tight end Chris Cooley, left tackle Chris Samuels and fullback Mike Sellers--to the annual all-star game in Hawaii.
The Redskins also had four Pro Bowl players last year, with the late Sean Taylor named to the squad posthumously.
It is Samuels' sixth Pro Bowl nod. Portis and Cooley are Pro Bowl-bound for the second time, while Sellers goes for the first time.
The Redskins also have four players listed as alternates: safety LaRon Landry is a first alternate, linebacker London Fletcher and right guard Randy Thomas are second alternates and wide receiver Santana Moss is a third alternate.
If a starter has to drop out because of injury or personal reasons, the next alternate is given the first opportunity replace him.
The Pro Bowl will be played on Sunday, Feb. 8 at 4:30 p.m. ET from Honolulu's Aloha Stadium. The game will be broadcast live on NBC.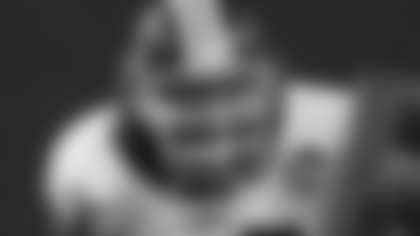 Here are capsules of each of the Redskins' Pro Bowlers:
Samuels has emerged as one of the elite left tackles in Redskins history. It is his fourth consecutive Pro Bowl nod and sixth overall.
His six Pro Bowls is the fourth-most in franchise history behind Darrell Green and Ken Houston, who were chosen seven times, and Chris Hanburger, who was chosen nine times.
Samuels ties Redskins center Len Hauss for the most Pro Bowls by an offensive lineman in franchise history. Former Redskins center Len Hauss was a six-time Pro Bowler from 1967-72.
Samuels started the Redskins' first 13 games and helped lead a ground game that is ranked eighth in the NFL with 132.0 rushing yards.
He routinely faces off against some of the NFL's top pass rushers, including DeMarcus Ware, Mathias Kiawunuka and Trent Cole.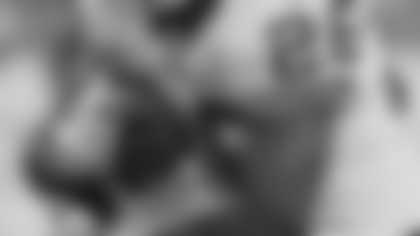 Samuels is not expected to play in the Pro Bowl. He suffered a season-ending triceps injury in Week 14.
Portis is ranked third in the league with 1,337 rushing yards on 291 carries. He has seven rushing touchdowns on the season.
Portis got off to a fast start this season and was leading the league in rushing through Week 10. The Redskins are 5-1 when he surpasses the 100-yard rushing mark in a game.
Portis is second in the NFL with 1,544 yards from scrimmage. He is second in rushing first downs with 66 and tied for the league lead with 76 total first downs.
It is Portis's second Pro Bowl nod, but first as a Redskin. He made the Pro Bowl in 2003 as a member of the Denver Broncos.
He is the first Redskins running back to make the Pro Bowl since Stephen Davis in 2000.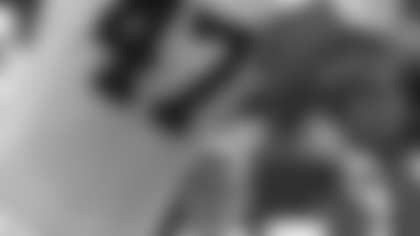 Cooley earns his second consecutive Pro Bowl trip following another stellar season.
He leads the Redskins with a career-high 73 receptions, for 764 yards and one touchdown in 14 games. He surpassed his own franchise record for receptions by a tight end. (He posted 71 catches in 2005.)
With 73 receptions, Cooley is tied for 12th in the NFL and fifth in the NFC.
Among tight ends, Cooley's catch total is ranked second in the NFL, behind only Kansas City's Tony Gonzalez. His receiving yards total is ranked third behind Gonzalez and Dallas's Jason Witten.
Cooley is the first tight end in Redskins history to make two consecutive Pro Bowls.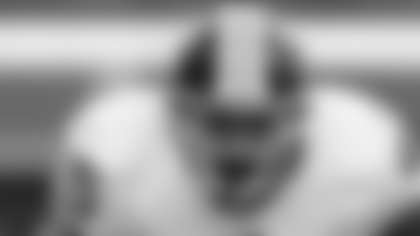 It has been a long wait for Sellers. The 8-year veteran earned his first Pro Bowl berth after another strong season at fullback.
Sellers is expected to start for the NFC in the Pro Bowl.
Given his 6-3, 284-pound frame, Sellers can bulldoze into tacklers to help open up holes for Portis, the NFL's third-leading rusher.
In addition, Sellers has logged six carries for 24 yards and caught 12 passes for 98 yards and a touchdown.
He is the second Redskins fullback to earn a Pro Bowl nod. Rob Goode was the last fullback to make the NFL's annual all-star game, in 1954.