Any opinions expressed in this article do not reflect those of the team.
With the NFL Scouting Combine now in the rear-view mirror, there is another major event on the horizon that will give the Washington Commanders more opportunities to improve their roster: free agency.
The new league year will begin in less than a week, and once 4 p.m. ET comes around on March 15, hundreds of players will hit the open market looking for a new team. Some of the top options, like defensive tackle Daron Payne, will have received the franchise tag from their respective teams by then, but others will be free to find new homes in the NFL.
The Washinton Commanders have needs on either side of the ball, and how they are able to address them over the next month will provide more clarity on how they will approach the NFL Draft in late April.
Commanders.com will be breaking down some of the players available at each position. Next up is the running back position.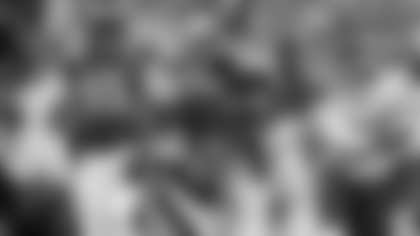 The Philadelphia Eagles' team could look noticeably different in 2023 with a slew of free agents set to test the market. This is particularly true at running back with Sanders likely the top free agent available for the position.
Sanders has been a solid player for the past four seasons, but 2022 saw him take an impressive leap with 1,347 total yards of offense. He scored more rushing touchdowns (11) than he did in the previous three seasons combined. He was not much of a pass-catcher last season, but he does have that in his skill set with 864 yards on 104 catches from 2019-21.
Sanders is not going anywhere to be third on the depth chart. He is too explosive and talented of a player. Whichever team signs him will likely pay him to be their top back for the next four seasons.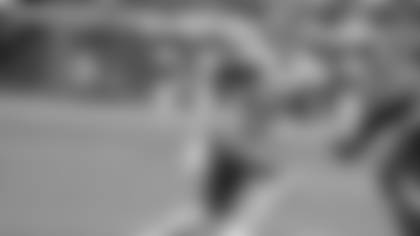 At 30 years old, McKinnon's days of being a consistent starter are behind him, but he still has enough talent and burst to be a contributor for a backfield.
McKinnon has been with the Chiefs for two seasons, sharing time with the like of Clyde Edwards-Helaire and Isiah Pacheco. He finished fourth on the team in rushing yards, but he was a standout pass-catcher for the team with 512 receiving yards and nine touchdowns. He also has a wealth of knowledge and knows how to be unselfish. Offensive coordinator Eric Bieniemy praised him for giving himself up at the 1-yard line during the Super Bowl, which allowed the Chiefs to run down the clock.
McKinnon is certainly at the end of his career, but last year showed he can still add meaningful snaps to the right team.
Any team looking for a young running back with high upside could consider Harris as an option.
Injuries derailed his 2022 season, but there was a time when Harris dominated the Patriots' backfield. His numbers spiked in 2021 with 929 yards and 15 rushing touchdowns on a 4.6 yards per carry average. There is not much from Harris in terms of a backfield receiver, but he makes up for that by being an explosive runner who knows how to collect first down conversions (108 of his 449 carries have resulted in first downs).
Harris is likely not going to be taken in the "first wave" of free agency, but he could be a valuable piece if he is used correctly and stays healthy.
Williams can always be relied on for a memorable quote. Teams can also count on him to give his all on the field.
Williams might be on the older side for a running back, but he just came off his most impressive season at 27 years old with 1,066 yards on 262 carries. He also led the league with 17 rushing touchdowns -- his previous career high was four back in 2017 with the Green Bay Packers -- and just as a point of reference, that was four more than Derrick Henry and five more than Josh Jacobs.
Although he does have some ability as a pass-catcher, Williams is more of a pure running back than other players on the market this year. His knack for the end zone could tempt teams to sign him.