Any opinions expressed in this article do not reflect those of the team.
We are still in the thick of the NFL Scouting Combine, but there is another major event on the horizon that will give the Washington Commanders more opportunities to improve their roster: free agency.
The new league year will begin in less than two weeks, and once 4 p.m. ET comes around on March 15, hundreds of players will hit the open market looking for a new team. Some of the top options, like defensive tackle Daron Payne, will have received the franchise tag from their respective teams by then, but others will be free to find new homes in the NFL.
The Washington Commanders have needs on either side of the ball, and how they are able to address them over the next month will provide more clarity on how they will approach the NFL Draft in late April.
For the next two weeks, Commanders.com will be breaking down some of the players available at each position. First up are the offensive linemen.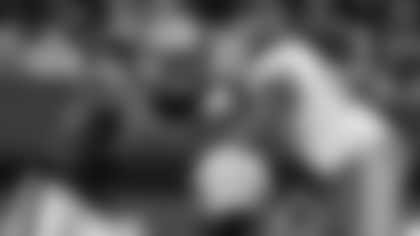 There is a chance the Chiefs left tackle might not even hit the market. The two sides have reportedly started contract extension talks, per NFL insider Don Kleiman, and there is still a chance he will play under the franchise tag again. With that said, he is undoubtedly the best offensive lineman available this year.
Brown, who played the ninth most snaps for tackles in 2022, has the ideal height (6-foot-8) and weight (345 pounds) for an NFL tackle and knows how to use it. He has been one of the Chiefs' more reliable players up front for the past two seasons and is coming off his best performance from Pro Football Focus' perspective with a 75.8 offensive grade.
One of Brown's best traits is his durability. He has only missed one game in his career, and he has 75 starts in 81 appearances. Oh, and the past four seasons have all ended with him being voted to the Pro Bowl.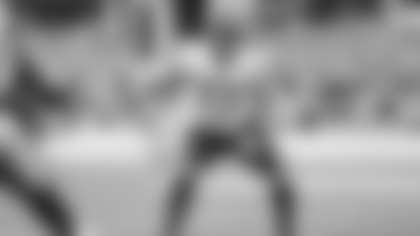 Now that we have addressed Brown, let's go into players that are more realistic targets for Washington if they decide to pick up a flyer on them. At 31 years old, Lewan is one of the more experienced offensive linemen available, and when he was healthy, he was among the top players at his position.
Let's turn the clocks back to 2018, when Lewan signed a five-year, $80 million contract that made him the highest paid offensive lineman in history at the time. He had been voted to the Pro Bowl in each of the previous two seasons, and he stayed consistent in the years following that deal with just four sacks allowed in 2018, 2019 and 2020 combined.
The problem is that Lewan has not been on the field much over the last few seasons. He suffered two ACL injuries to the same knee in the last three seasons with the most recent incident occurring in Week 2 of 2022.
Lewan has weighed the possibility of retirement after being released by the Titans, but if he decides to come back for a 10th season -- and his knee is healthy -- he could be a talented starter for a tackle-needy team.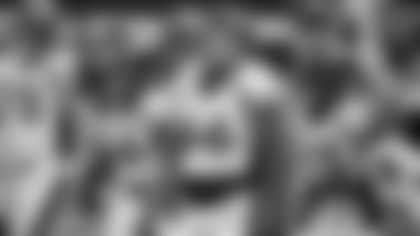 Risner, a second-round pick by the Broncos in 2019, has not been in the league for long, as he wrapped up his fourth season in 2022. But at 27 years old, he has been a mainstay for the Broncos' front from the time he arrived in Denver.
Risner was a Day One starter for the Broncos back in 2019, and he has only missed four games since then. He has 62 starts in as many games, and he has been an above average players for that entire span. Pass protection is where he excels the most; he allowed just one sack after Week 3, and he played clean football with just one penalty in 967 snaps.
Risner has not been as effective as a run-blocker, but preventing interior pressure would come in handy for teams like Washington who face strong defensive tackles in their own division.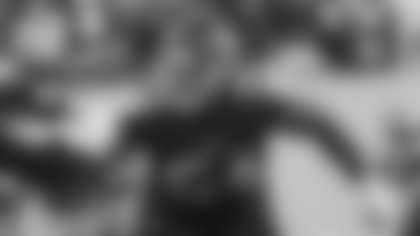 Let's go back to Tennessee and focus on another member of the Titans' offensive line. Davis was part of a front that struggled in 2022. The Titans ranked near the bottom in pass-block win-rate (26th) and were only middling in run-blocking (16th).
However, Davis was a solid player for the Titans in his fourth season, which has been the case for most of his career. PFF gave him the best offensive grade of his career (70.6) and his pass-blocking grade of 66.8 is by far the best he has posted in a single season.
Injuries were a problem for Davis in 2022. He finished the season on Injured Reserve with an ankle injury and missed two games before that as well. Still, Davis has a mix of youth and experience that could be useful for a team looking to restructure its offensive line.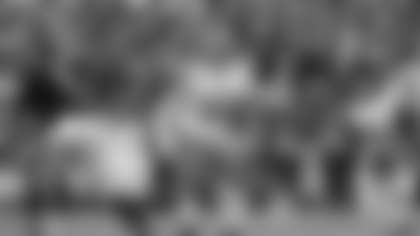 Jason Kelce is probably the best center available this offseason, but there is no guarantee Kelce even plays in 2023, and he could also retire. So, the next best option could be Pocic, who is an exceptional player in his own right.
Pocic has never started a full season in his career, but he does perform well when he is on the field with a 79.0 offensive grade in 2022 (that is third among all centers last year). He was also in the top 10 in pass-blocking (71.5) and run-blocking (79.1) for his position.
Cleveland runs a downhill, physical style of offense with Nick Chubb, so Pocic is used to playing in a run-heavy scheme. Teams like Washington that want to establish the run could benefit from his services.
Here is a list of the Commanders' free agent offensive linemen:
G Wes Schweitzer
G Trai Turner
C Tyler Larsen
C Nick Martin