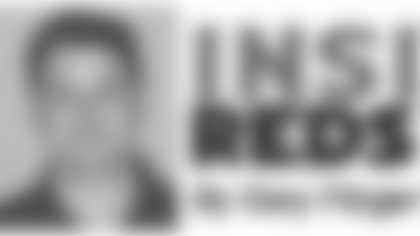 At the end of last season, LaRon Landry was a star safety in the making.
He had emerged as an intimidating presence and a playmaker in the Redskins' secondary, logging two interceptions in the season-ending Wild Card playoff loss to the Seattle Seahawks.
It's a new season, and Landry has been sidelined the last month with a hamstring injury.
Now he is ready to re-emerge.
He expects to be on the field next Thursday, Sept. 4 when the Redskins take on the New York Giants in the NFL regular season opener.
"I am track to be ready for the season opener," he said. "Even when I was out, I was taking mental reps. Physically, I have just been trying to get back into the swing of things."
Before the Redskins' preseason finale against Jacksonville, Landry admitted he did not have full confidence in the hamstring yet. He was held out of the game.
As Landry resumes practice this week in preparation for the Giants, he expects to regain that confidence.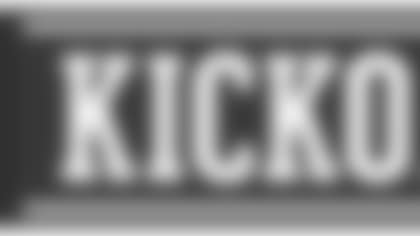 Landry is expected to play free safety, opposite strong safety Reed Doughty. He has the versatility to play either position, though.
Head coach Jim Zorn and defensive coordinator Greg Blache had hoped Landry would get some preseason playing time so that he could get a feel for the game again.
In particular, they wanted to Landry to develop a good on-field rapport with Doughty.
Zorn and Blache expects Landry to make a quick transition back into the lineup, though.
"I'm a fortunate man to have LaRon on my side now because he's very versatile," Zorn said. "He sort of distorts [quarterback] reads at times because he appears like he's in position, but once he reacts and responds, he makes up more ground than most other defenders.
"He makes what might be a big play into a batted ball or an interception. He's very skilled."
Perhaps Landry's one fault is that he's a little too quiet at times.
Blache wants Landry to show his passion for the game more.
"I think he has a passion for the game, and he can help his teammates if he vocalizes his passion some more," Blache said. "He could lift the group up because he is tough and physical. We know he will improve on the field naturally, but I would like his vocal leadership to grow."
Blache expects to move Landry around in the secondary, depending on the situation.
It's something that Landry welcomes.
"I think I can go down in the box [at strong safety] and make plays and also be in the backfield looking over everything [at free safety]," he said. "I feel like I'm interchangeable. It doesn't matter where I line up."
Landry chuckled when told early in training camp that one of the Redskins' young wide receiver was a little afraid of him.
The 6-0, 213-pound Landry can be an imposing presence in the backfield, similar to the late Sean Taylor.
"Hey, I love contact," Landry said. "It comes with the territory. I'm just back there [at safety] giving it all I got. If a guy is coming across the middle and he's afraid to get hit, that's on him. That shows you the type of player he is."
And it shows the type of player Landry is, too.