The Redskins are expected to go into training camp with Graham Gano as the only kicker on the roster.
The team released Justin Medlock on June 13, signaling that coaches were happy with Gano's progress.
"We're going to give him an opportunity to see what he can do and hopefully we made the right decision," head coach Mike Shanahan said during mini-camp last week. "You'll see that through the preseason."
During mini-camp, Gano connected on short field goals but he was inconsistent from long range. He was 1-for-2 on a pair of 52-yard attempts and missed two times from 62 yards, although the second attempt hit the crossbar.
Earlier in the offseason, Gano impressed by making a 65-yard field goal in practice.
"We're going to give him as many reps as possible [in training camp and preseason] and see how he does," Shanahan said.
Gano signed with the Redskins on Dec. 8 last year, replacing Shaun Suisham as the team's kicker.
He played in the four games and converted all four of his field goal attempts. He made 6-of-7 extra points, his only miss a blocked attempt.
Gano began his pro career as an undrafted rookie with the Baltimore Ravens in 2009. He later joined the UFL's Las Vegas Locomotives and converted 13-of-16 field goal attempts and all 20 PATs.
In the UFL championship game, Gano kicked a game-winning, 33-yard field goal in overtime as the Locomotives defeated the Florida Tuskers 20-17.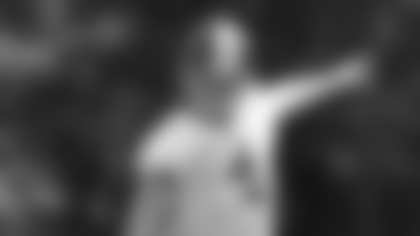 Turns out that high point was only a prelude to his time with the Redskins.
"I'm happy I got this opportunity with the Redskins and it's something I have been dreaming about for a long time," Gano said. "From the UFL to here, I really want to take advantage of this opportunity.
"I feel like I have to perform well, but I'm not putting any pressure on myself. I'm just trying to go out there to do my job."