Graham Gano's up-and-down season is on the upswing again.
Gano has been named the NFC Special Teams Player of the Week for his performance in the Redskins' win at Jacksonville last Sunday.
Gano kicked his NFL record-tying third overtime game-winning field goal to give the Redskins a 20-17 win over the Jaguars.
The kick was from 31 yards out.
"It feels good," he said after the game. "I've been working hard in practice and studying film, trying to find ways to get better. I responded to the adversity wo weeks ago, so just to come through to get a good team win like this feels good."
Gano also converted a 48-yarder in the first quarter amid strong winds gusting up to 29 mph.
Asked about the 48-yarder, Gano said: "I was hoping we would get out there and kick a field goal or an extra point early on. It felt good to get out there and hit a long field goal in those conditions. The wind was crazy out there."
In addition, following five Gano kickoffs, Jacksonville's average starting field position was its own 23-yard line, 4.4 yards below its season average.
The adversity Gano referred to was from the Dec. 12 game against Tampa Bay in which he missed two short field goals in what was a 17-16 loss to the Buccaneers.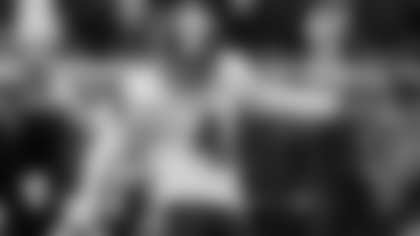 This season, Gano has converted 24-of-34 field goal attempts, and his 10 misses are the most in the NFL.
But head coach Mike Shanahan has stuck by the young, strong-legged kicker.
"Kickers are going to go through [times of adversity]," Shanahan said. "But how does a guy kick in practice? Graham has been very consistent in practice. I was proud of him because of the conditions. He made a 48-yarder, but if you're down on that football field, you knew how that wind was swirling. He had a lot of pressure on him to kick that kick, obviously early in the first quarter with all of the pressure he was under.
"Then to come back and kick the game-winning kick shows you the type of toughness he does have. I was just happy that he took advantage of an opportunity."
Gano is the third Redskin to earn an NFL weekly honor this season, joining LaRon Landry (Week 5) and DeAngelo Hall (Week 7), who both won NFC Defensive Player of the Week.
Since the NFL started awarding weekly honors in 1984, a Redskins player has won 79 times, including 15 NFC Special Teams Player of the Week awards. Punter Hunter Smith was the most recent to do so before Gano when he was named NFC Special Teams Player of the Week following Week 10 of last season.
Gano is only the second Redskins kicker to ever win the award, joining Shaun Suisham, who was recognized in 2007 (Week 9).