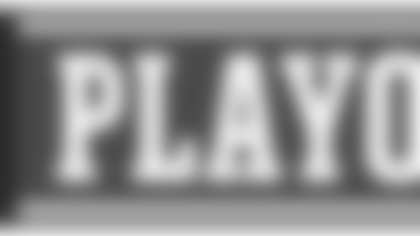 The 2007 season was the best of times and the worst of times for Joe Gibbs.
The Redskins experienced tragedy and adversity last season, but they learned to overcome it and earn a Wild Card playoff berth.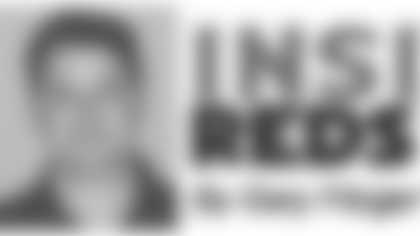 That's as far as the Redskins' season-ending momentum would take them. On Saturday, the Redskins lost to the Seattle Seahawks 35-14 at Qwest Field.
It was disappointing, certainly. But Gibbs emphasized after the game that he was "extremely proud" of his team.
"I haven't been a part of a group that took more pride in the way that they played," he said. "They came back and put four wins together at the end of the year to get into the playoffs, and they overcame so much this year--I told them I am extremely proud of them.
"I think they have great heart and great character. I think that the Lord has blessed us with guys that have great character in that locker room."
In December, Gibbs's players responded to the adversity in ways he never imagined. This is a team had to overcome several devastating injuries and deal with the tragic death of Pro Bowl safety Sean Taylor midseason.
"When you get in a real tough situation like we were in, it would be hard for anyone to say we would get into the playoffs or have a chance to have a run like we did," Gibbs said. "There was nothing there that gave you that thought. For us to be able to do that, it's a tribute to our players and the attitude they have."
Gibbs himself experienced turmoil in early December. In Week 13 against Buffalo, with the team still recovering from the Taylor tragedy, he committed an error that may have cost the Redskins a win.
Gibbs called back-to-back time outs in an attempt to "ice" the Bills' field goal kicker Rian Lindell on a 51-yard game-winning field goal attempt. That's an unsportsmanlike penalty and a 15-yard infraction.
Lindell's 36-yard attempt sailed through the uprights and the Bills won 17-16 before a disappointed FedExField crowd.
Gibbs would later call that gaffe the low point of his 16-year head coaching career.
Just like his players, Gibbs learned to respond to the adversity the only way he knows how: through his faith in God.
"Sometimes in life, maybe some of the best things happen to you after you have been kind of crushed," Gibbs said. "Sometimes in life I think the Lord maybe does some of the best things after a moment like that."
Gibbs admitted that it was a "defining moment" for him. He re-addressed his priorities.
"I think for me personally there were some things that I needed to go through there," he said. "There comes a point in life when you have to say, ?Hey, I want what the Lord wants, not what I want.' I felt like that was really a defining moment for me [against Buffalo]. I get kind of emotional talking about it, but that is the truth."
Why would he go through this emotional roller-coaster at age 67?
"I guess we all love the job," Gibbs said. "It's a great job. So many people fight for it. It is because of the attention and everything that you get. To be quite truthful, if you didn't have that, you wouldn't have an exciting game.
"If you want the good, you're going to have to take some bad with it, too. That's just kind of part of what you do. You hope there wouldn't be that many bads, and you would hope you wouldn't have the experience that we had four weeks ago [in losing Taylor], but I had it.
"I will say this: I would never have dreamed that in one month, we'd be in position [of making the playoffs]."
But they made it. And Gibbs--a three-time Super Bowl champion--realized this team was special, no matter the outcome of Saturday's playoff game.
This Redskins team had experienced so much together, and made sacrifices.
Since 2004, the Redskins have been introduced as a team before every game. In the remarkable December stretch run, and in Saturday's playoff game, they truly became a team.
"You have to realize that in team sports, it is kind of rare all of a sudden a team gets that feeling," Gibbs said. "I think this team has that. I think in my experience as a head coach, there have been 4-5 teams that really grabbed that. This team has it.
"What happens with a team like that is that they quit worrying about their roles. We have guys on the team who could be highly upset. Reche Caldwell wants to catch more balls. Rock [Cartwright] wants to run from the line of scrimmage.
"But what they do is they say, 'Whatever the coaches want me to do, I'm going to do it. I'll go as hard as I can.' That's hard for most people. As individuals, we grow up thinking me, me me. I'm the worst. You're focused on yourself.
"To be able to put yourself and your goals to one side and concentrate on the team--this team has that and it's hard to get. I'll never forget the other teams that had that.
"And I'll never forget this one."