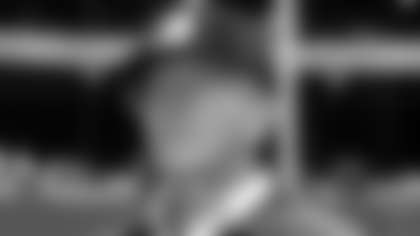 At the Redskins' Welcome Home Luncheon last week, coach Mike Shanahan said that past Redskins have set the standard for excellence in Washington and that "anything short of a Super Bowl is a failure." 
The line was taken out of context by some members of the media, who attributed the aspirations to Shanahan alone, which would be out of character for a man who usually comes across as guarded whenever he speaks.
Legendary Redskins coach Joe Gibbs was also tight-lipped – some would say neurotic – when it came to hyping the potential of his teams.  He went out of his way to minimize expectations, sometimes to an extreme.  That undoubtedly was his approach after a 24-21 overtime loss to the Browns that dropped the Redskins to 1-2 in the 1991 preseason.
Steve Buckhantz, then a sports reporter for D.C. TV station WTTG-5, spoke with Gibbs in the locker room after the game.  At one point, Buckhantz told the coach that Playboy magazine had picked the Redskins to go to the Super Bowl.
In an interview, Buckhantz shared his recollections of what evolved into an infamous exchange:
"Before the game, I had interviewed (then-Redskins owner) Jack Kent Cooke in his booth live, and he told me, This is the best team we've had, I expect them to go to the Super Bowl.'  So we get into the locker room, and I'm live with Gibbs, and I say to him,You know, with two weeks to go until the regular season, I'd be concerned if I were the head coach with the way the team has played, especially since everyone is saying this is the best team you've ever had.'  Well, obviously, you get guys in an emotional state after a game like that, and he wasn't happy.
"He said, `Now, wait a minute.  Who is everybody?'
"I said, `A lot of people.'
"He said, `Who's a lot of people?'
"Not thinking that I had just interviewed his boss 3½ hours before who said he thought they had the best team ever, all I could think about was that I had read Playboy's Pigskin Preview, and they had picked the Redskins to go to the Super Bowl.
"He said, *Playboy*, *Playboy*, *Playboy* picking football, take that for what it's worth, Steve.  We haven't won a division around here in four years, and I think you have to look at the source. I'm not taking that as a knock on our team.  Anybody who wants to say it, they can go ahead and say it.  But certainly nobody around here has said it.  Right now, we've got real problems.' He was as animated as anybody has ever seen him, and his veins were standing out of his neck, and he was mad.  Then, he just looked at me, and I finished by saying,Gotcha.'
"Of course, they won the Super Bowl in Minneapolis, and I got him after the game and stuck a mic in front of him.  He had this grin on his face from ear to ear.
"I said, `I hate to say I told you so.'
"He said, `Well, they were right.  For the first time, Playboy was right. I feel pretty stupid about that incident.  I was mad at somebody.  It might have been anybody I attacked that day.  I'll never do that again.' "
The 37-24 win over the Bills in Super Bowl XXVI was the last of Gibbs' three NFL championships during his first coaching stint in Washington.  It climaxed a 17-2 season when the Redskins dominated opponents en route to meeting expectations, especially those of Playboy magazine.
---
Mike Richman is the author of The Redskins Encyclopedia and the Washington Redskins Football Vault.  His web site is redskinshistorian.com.  Check out his Facebook Friend and Fan pages and follow him on Twitter.