Redskins great Russ Grimm is once again a finalist for induction into the Pro Football Hall of Fame.
Grimm has been a finalist each of the last four years, but has yet to be enshrinee.
Between four and seven candidates will be elected in the balloting that will take place in Tampa on Jan. 31, the day before the Super Bowl. The field was narrowed by the Hall's 44-member board of selectors from 133 to 25 before reducing it to the final 15 this week.
Grimm played center and guard for the Redskins from 1981-91 and earned four consecutive trips to the Pro Bowl from 1983-86. Grimm was also named to the NFL's All-Decade Team for the 1980s.
He was an original member of "The Hogs," Joe Bugel's dominating group of offensive linemen who set the tone for the offense during the decade.
Grimm went on to become a tight ends and offensive line coach with the Redskins. He is currently serving as assistant head coach-offensive line with the Arizona Cardinals.
He has been a candidate for head coaching vacancies the last few years.
Along with Hall of Famers Joe Gibbs, John Riggins, Art Monk and Darrell Green, Grimm was an integral part in leading the Redskins to three Super Bowl championships in 1982, 1987 and 1991.
Gibbs said recently that Grimm deserves to be in the Hall of Fame.
"We had several linemen, Russ being one of those in that group, that for years was dominant," Gibbs said. "Everybody recognized it. You would think of that group, Russ would certainly deserve consideration to be in the Hall of Fame."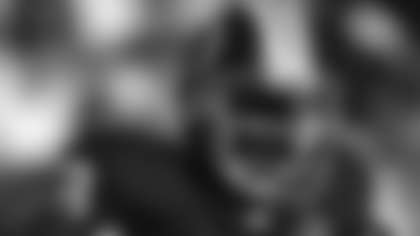 Two more former Redskins made the list of finalists: Bruce Smith and Andre Reed. They are both more closely associated with the Buffalo Bills, however.
Smith played 19 seasons in the NFL and finished his career as the league's all-time sack leader with 200. He played from 1985-99 with the Bills and 2000-03 with the Redskins.
Smith recorded 29 sacks as a member of the Redskins. He set the league's sack record on Dec. 7, 2003 as a member of the Redskins, breaking the previous mark of 198 held by Reggie White.
Reed played the bulk of his 16-year NFL career with the Buffalo Bills, but spent his final season with the Redskins in 2000.
Reed finished his career with 951 career receptions for 13,198 yards and 87 touchdowns. In his one season in Washington, he had 10 catches for 103 yards and one TD.
The complete list of finalists is as follows: former NFL commissioner Paul Tagliabue, Buffalo Bills owner Ralph Wilson, tight end Shannon Sharpe, defensive linemen Claude Humphrey, Smith and Cortez Kennedy, wide receivers Bob Hayes, Cris Carter and Reed, defensive back Rod Woodson, linebacker Derrick Thomas, and offensive linemen Bob Kuechenberg, Grimm, Dermontti Dawson and Randall McDaniel.