Grimm To Be Honored Sunday At FedExField
---
As part of Homecoming Day festivities, the Redskins will honor 2010 Hall of Fame inductee Russ Grimm at halftime of the Redskins-Colts game on Sunday night at FedExField.
Grimm will be given his Hall of Fame ring during a special on-field ceremony.
This will be Grimm's first appearance at FedExField since he was enshrined into the Pro Football Hall of Fame on Aug. 7.
Grimm's long-time offensive line coach Joe Bugel, who coached for the Redskins from 1981-89 and 2004-09, is expected to attend. Members of "The Hogs," the dominant Redskins offensive line of the 1980s and early 1990s, will be on hand to celebrate Grimm's accomplishments.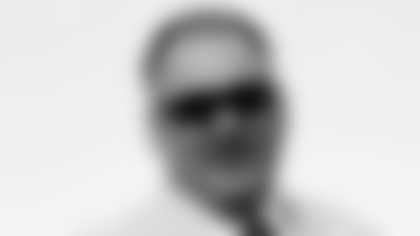 Joe Jacoby, George Starke, Jeff Bostic, Raleigh McKenzie, Fred Dean and Rick 'Doc' Walker are among "The Hogs" scheduled to attend.
The idea of a Homecoming Day was spearheaded by Redskins general manager Bruce Allen last spring.
"High schools have them, colleges have them, why not us?" Allen said.
As part of Homecoming Day, the Redskins will open parking lots at FedExField at 2 p.m. The team will truck in four giant video boards and spread them throughout the stadium's parking lots for tailgaters to watch afternoon NFL games on the Red Zone Channel.
Fans will also be able to enter the lower level of the stadium through the Bud Light Pavilion at 5 p.m. ET to watch the Red Zone channel on the new video boards inside the stadium.
At 5 p.m., Redskins alumni, the Redskins Marching Band and Redskins Cheerleaders will join a Homecoming Parade around the stadium.
Alumni scheduled to attend include Larry Brown, Brig Owens, Ron McDole, Gary Clark, Mark Moseley and Doug Williams, among others.
All gates (with the exception of the Bud Light Pavilion) open at 6 p.m. ET.
Prior to kickoff of the Colts, each of the alumni on hand will be introduced to fans on the field. More than 50 are confirmed to attend.