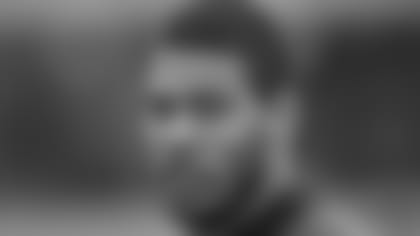 Head coach Mike Shanahan has ruled out safety LaRon Landry for Sunday's game against the New York Jets.
Landry injured his groin in last weekend's game against the Seattle Seahawks, yet he was optimistic that he would be able play this Sunday against the Jets.
"I've been getting a lot of treatment on it, three times a day," Landry said. "It's going to be sore. I know I won't be 100 percent, but can I get through the game? We will see."
While Landry hoped to play, Shanahan believed it was in his best interest to sit out the game.
"I know it really tore him up," Shanahan said. "He was hoping that he would be able to go, but it was a little bit too sore."
Either Reed Doughty or rookie DeJomes will start in place of Landry on Sunday.
Landry missed most of training camp and preseason with an Achilles injury, and he was forced to sit out the first two games of the regular season as well. His first game was on Monday Night Football against the Dallas Cowboys.
Achilles soreness also sidelined him in Week 11 when the Cowboys came to FedExField.
As for how long his groin injury will keep him sidelined, Shanahan said he wasn't sure.
"I can't tell you about a groin," Shanahan said. "He's getting a lot of rehab. He's getting a lot of work. Can he be back next week? Sure. Is he out? I don't know for sure. I thought there was a chance he would be ready this week."
Shanahan also addressed other notable injuries Friday after practice.
Fullback Darrel Young suffered a concussion against the Seahawks last Sunday, and did not practice on Friday.
"He passed the baseline test, which is good and so we'll list him as questionable," Shanahan said. "We'll see how he practices tomorrow and how he runs and how he feels."
Defensive end Stephen Bowen was limited in practice with a PCL tear in his knee and his status for Sunday's game was also listed as questionable.