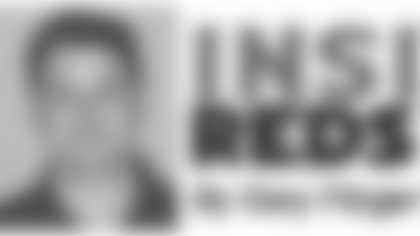 DeAngelo Hall has been a Redskin for just six months and seven regular season games.
In terms of tenure, he is still a relative newcomer.
But after two months of off-season workouts, a three-day mini-camp and a week of OTAs, Hall has integrated himself into the Redskins' locker room.
And it seems as if he has been here all along.
"Any time you get to go through an off-season program, mini-camp and OTAs with the team, you feel a connection and a bond," Hall said. "That's what I'm trying to build with these guys.
"A lot of the veterans have embraced me and Albert Haynesworth, and embraced a lot of the rookies. We're getting ready to roll."
During mini-camp, Hall played left and right cornerback and also lined up in the slot a few times. Coaches often experiment with players' versatility during off-season work.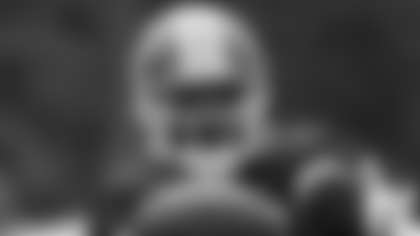 DeAngelo Hall (Ned Dishman Photo)


"I'm switching it up a little bit, playing different positions now as opposed to when I came in last year in the middle of the season and just tried to go out there and play," Hall said.
"I'm just going out there trying to see what different positions I can play to help the team win. We're mixing it up a little bit, but we're having fun."
Even though Hall was with the Redskins last season, he is occasionally mentioned as one of the team's marquee additions this offseason.
A five-year veteran and two-time Pro Bowler, Hall entered the offseason as a free agent-to-be.
Last year, he was abruptly released by the Oakland Raiders midseason and signed on with the Redskins to finish out the 2008 campaign.
Hall impressed early and often, logging two interceptions, 27 tackles (21 solo), eight passes defended and a fumble recovery. He was in the starting lineup the last four games.
Hall agreed to terms on a new contract with Washington minutes before the NFL free agency signing period began on Feb. 27.
During mini-camp, Hall praised the signing of Haynesworth and the addition of rookie draft pick Brian Orakpo.
With size and speed up front, Hall has visions of a double-digit interception season. (He had a career-high six interceptions in 2005.)
"It makes us feel that much more confident," he said. "We already were feeling pretty good just with Albert Haynesworth up there. Anytime you add another pass rusher, I get greedy. I love it.
"Did I think we exactly needed it? I don't know. But to go out and get another pass rusher, I can't complain. I'm smiling ear to ear."
In his career, Hall has amassed 306 tackles (273 total), 22 interceptions, two touchdowns, 69 passes defended, three forced fumbles and seven fumble recoveries.
Hall's 22 interceptions since 2004 are fifth-most in that span, behind Ed Reed, Champ Bailey, Asante Samuel and Rashean Mathis.
Hall was a first-round draft choice (8th overall) by the Atlanta Falcons in 2004. He grew up in Chesapeake, Va.