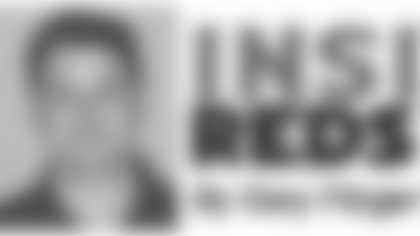 For DeAngelo Hall, coming to the Redskins midseason could be more about the long term than the short term.
Hall adds significant depth to the cornerback corps, which has been one of Washington's strengths this season.
But with Shawn Springs, who has missed four games this season due to a calf injury, and Fred Smoot advancing in age, Hall could end up joining Carlos Rogers as the future of the Redskins' secondary.
Hall said as much in his introductory media session on Monday at Redskins Park.
Hall turns 25 years old on Nov. 19. Rogers, emerging as a Pro Bowl-caliber player, is just 27 years old.
"It came down to, 'What team do I have a future with?'" Hall said. "I just kind of felt in my gut that [Washington] was the place for me."
Even if that means he has to wait his turn for a starting job. Starting is something that he has been accustomed to in his five-year NFL career.
He said it won't feel weird coming off the bench, if that's what his role is at the start.
"This is a team that's definitely in the hunt for a championship and a team that I feel comfortable with," Hall said of the Redskins. "I feel like I do fit in, whether it's right away or in the future. I feel like I do have a spot on this team.
"I don't mind working for what I get. I've had to do that since day one, no matter where I'm at. So I'm excited to help this team, whether that's coming off the bench or as a starter."
The Redskins had signed Hall, released by the Oakland Raiders in a salary cap move on Nov. 5, last Saturday.
The 5-10, 195-pounder is in his fifth NFL season out of Virginia Tech. He started eight games for the Raiders and had recorded 48 tackles, three interceptions and 13 passes defended.
For his career, Hall has logged 20 interceptions, three of which he returned for touchdowns.
Hall was a two-time Pro Bowler with the Atlanta Falcons from 2004-07. He established himself as an elite cornerback in Atlanta, but he admitted to some run-ins with former Falcons head coach Bobby Petrino that led to him being traded to Oakland.
Asked about his past, Hall replied: "I think there was some speculation that I came into this league and I was running all over the place, doing whatever I wanted to do, and that wasn't the case at all.
"I'm 24 years old, and I've had a lot of success in this league, but I am still young. I still have a lot of learning to do, and I still have a lot of maturing to do, and that all comes with time."
Hall said playing in Oakland turned out to be a bad fit.
"I was so eager to get out of Atlanta, I really didn't take my time [in exploring other teams]," Hall said. "If I had, I probably would have been here [in Washington] from the jump. I was so eager to get out that I ended up going to a situation that probably wasn't the best for me."
Hall believes he is in a more positive situation now, and not just because he goes from a 2-7 Raiders team to a 6-3 Redskins club.
Hall grew up in Chesapeake, Va., in the southeastern part of the state, rooting for the Redskins as a youth.
Hall remembers watching Darrell Green for so many years, and he said he expects to reach out to Green in the coming days.
"The Redskins are special," Hall said. "They're the home team for me. I've always dreamed about playing in the area that I grew up in. To get an opportunity is a blessing."
His first game as a Redskin?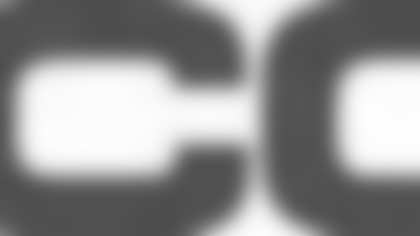 "That's real special because it's obviously a fierce rivalry," Hall said, smiling. "To be a part of it and jump in full steam, it's definitely going to be exciting."
Hall has a history with Cowboys wide receiver Terrell Owens.
The first time the two matched up against each other, Owens was in Philadelphia. Although Owens grabbed seven passes for 112 yards in the game, Hall was credited with stopping Owens on several third-down plays.
A year later, Owens was in Dallas and he caught five passes for 69 yards and two touchdowns against Hall. The game was marked by an apparent altercation in which Owens admitted he spit at Hall. Owens was subsquently fined $35,000 by the league for the incident.
Said Hall: "I definitely know him pretty well. I know this team pretty well. I feel like I've already been in this division. I lost to Philly in my rookie year [in 2004] in the NFC Championship game. I feel like I've played against a lot of these guys over the years in the NFC."