Throughout the 2009 regular season, the Redskins are putting a spotlight on a Hall of Famer each week. This week: Joe Gibbs.
Joe Gibbs is a legend in the NFL coaching ranks. His skill and dedication helped build a Redskins dynasty and a franchise that was dominant for more than a decade.
Gibbs was hired as head coach of the Washington Redskins in 1981 and despite starting his first season with five straight losses, he was able to help the team manage a respectable 8-8 record. The following season, the successes began to mount and Gibbs never looked back.
He coached the 1982 Redskins to the team's first Super Bowl victory and first NFL Championship in 40 years.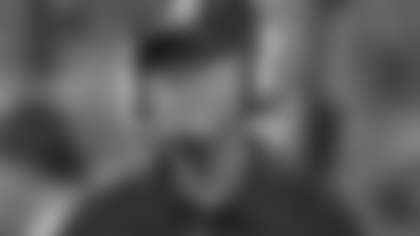 Despite the strike-shortened season, Gibbs guided the team to a Super Bowl XVII victory on the shoulders of John Riggins, avenging the Redskins' championship game loss to the Miami Dolphins a decade earlier.
From 1982-1992 the Washington franchise was a powerhouse of the NFL. Under Gibbs, the team won three Super Bowls, four NFC East titles, four conference championships and made eight playoff appearances.
Gibbs was honored as NFL Coach of the Year in 1982, 1983 and 1991.
Beyond his work ethic and motivational skills, Gibbs is best known for being the only NFL coach to lead his team to three Super Bowl titles with three different quarterbacks--Joe Theismann, Doug Williams and Mark Rypien.
Gibbs retired from football in early 1993 and switched his focus to NASCAR where Joe Gibbs Racing won three championships under his ownership.
Gibbs was enshrined in the Pro Football Hall of Fame in 1996 as one of the winningest coaches in NFL history.
In early 2004, Gibbs was recruited to be the head coach of the Atlanta Falcons, but with burgundy and gold running through his veins he knew the Washington franchise was the only place he could ever coach football again.
Gibbs returned to the Redskins as head coach from 2004-2007. He did not see a return to Super Bowl glory, but he did guide the team to two postseason appearances in four seasons, a success the Redskins had not seen since Gibbs first arrived in Washington.
The last home game he ever coached was a 21-point victory over the Dallas Cowboys that secured the Redskins most recent playoff birth.