All season long, Redskins coaches preached patience as the defense transitioned to a 3-4 scheme.
Of course, with the regular season over, patience is now at a premium.
The Redskins' defense finished 31st overall in the NFL last season, allowing an average of 389.2 yards per game. The run defense was 26th and the pass defense was 31st.
Defensive coordinator Jim Haslett acknowledged last week that the defense may need an upgrade in personnel at several positions. He also said he hoped to retain some of the team's free agents on defense as well.
"Personally, I think that I know what we need to do to get better," Haslett said. "Can you get all of the pieces you think you need? Will everyone – the head coach, the personnel people – agree with what we need? I think we have a pretty good handle on what we need and who we'd like to keep."
At first glance, it would appear that the defense could have needs at almost every position.
At defensive end, Adam Carriker played well late in the season but Kedric Golston, Phillip Daniels and Vonnie Holliday are pending free agents.
Nose tackle is in flux with uncertainty surrounding Albert Haynesworth and pending free agent Ma'ake Kemoeatu, although Anthony Bryant showed promise late in the season.
Brian Orakpo appears set to return at outside linebacker, but another pass-rushing presence may be needed.
At inside linebacker, London Fletcher is expected back for a fifth season in Washington but Rocky McIntosh is scheduled to be a free agent.
Pro Bowl cornerback DeAngelo Hall returns in 2011, but Carlos Rogers and Phillip Buchanon are scheduled to be free agents as well.
At strong safety, LaRon Landry is expected to return at full health, but the team may look to upgrade at free safety in the offseason.
That's a pretty hefty to-do list for Haslett.
Of course, he knew all along that it would take time for the Redskins to get all of the right "pieces" in place for a dominant 3-4 defense.
"Obviously when you make the switch to a 3-4, it can take a few years," he said.
He referenced the Pittsburgh Steelers of the mid-1990s when then-head coach Bill Cowher transitioned their vaunted 4-3 defense to a 3-4.
"The city was in an uproar," Haslett said. "The Steelers had such great defenses for such a long time and then they struggle for about two or three years [in the 3-4]. Now look at what they've done."
The Steelers' defense is the benchmark for the 3-4. They were second overall in the NFL last season and a top five unit each of the last four years.
So that's Haslett's benchmark.
Of course, Pittsburgh has a Pro Bowl nose tackle in Casey Hampton and dominant pass rushers in James Harrison and LaMarr Woodley. The Steelers led the NFL with 48 sacks last season.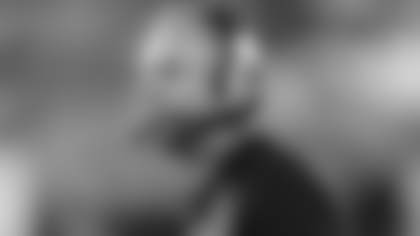 The Redskins finished tied for 25th with 29 sacks. Apart from Orakpo, who posted a team-best 8.5 sacks, pressuring the quarterback was a problem last season.
Haslett's comments last week suggest that upgrading the pass rush is a priority.
"The teams that run [the 3-4] usually have two really good rush guys on both sides," Haslett said. "We've been kind of lacking a little bit on the other side [opposite Orakpo]. Guys are playing hard and they're doing a good job. Andre [Carter] started out and then Lorenzo.
"Are they the guys for the future? I don't know. They did a nice job, but you need another guy like [Orakpo] that can really turn it on and get some sacks."
Haslett called Fletcher "ideal" as an inside linebacker in a 3-4 and said Hall was "perfect" for the team's coverage scheme.
Two of the defense's pending free agents – McIntosh and Rogers – showed promise, too.
"Rocky, it took him a little while because he wasn't around that much last offseason," Haslett said. "He kind of picked it up as the season went on. I think he got better and better. He's playing at a high level. He just has one or two things he got to fix. We'd like to have [Fletcher and McIntosh] back – I think they're a good one-two duo."
On Rogers, Haslett said: "I thought Carlos players better this year than he did last year. He had a couple of interceptions. Probably the only disappointing thing was that he injured his hamstring and then he injured his calf...I think Carlos is a good football player, but he has to remain consistent over a six-month span."