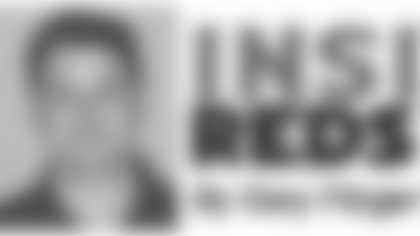 Anthony Montgomery, Kedric Golston and Lorenzo Alexander were at Redskins Park on Friday.
So was their newest teammate, free agent defensive tackle Albert Haynesworth. The 6-3, 320-pounder was introduced in a press conference at Redskins Park.
For Montgomery, Golston and Alexander, the addition of Haynesworth certainly creates some uncertainty in their roles for next season.
Nonetheless, they all praised the newest Redskin, saying they would be excited to see what he can bring to the defensive line.
"He is a big athletic guy who is very dominant," Alexander said. "He plays hard. He makes a lot of plays in the backfield, and that's what you need at this level. With the running backs we play, you have to stop them before they get going.
"He's going to solidify our defensive front. Our defense was top five last year, so maybe we can be No. 1 this year."
Added Golston: "It's exciting. He is a special type of player. He's very disruptive, whether he's making the play or not. You have to game plan knowing where he is."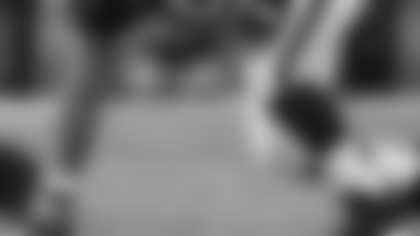 Montgomery heard that the Redskins signed Haynesworth early Friday morning as he and his wife were trying to put their newborn baby girl back to sleep.
"I saw the news, and then I went right back to putting her to sleep," he said.
Montgomery said he has watched Haynesworth on film in years past to study what makes him so effective.
"He pushes the pocket real well," he said. "He just moves people around at will."
Golston and Montgomery have alternated starting opposite Cornelius Griffin since they entered the league in 2006.
Griffin is expected to return to the Redskins for a sixth season.
Executive vice president of football operations Vinny Cerrato said he spoke with Griffin on Friday morning, and that Griffin was excited about the news.
It's early, but it's likely that Haynesworth and Griffin will start at defensive tackle, with Montgomery, Golston and Alexander serving as backups.
Defensive coordinator Greg Blache likes to rotate his defensive tackles, so all five could see action during games.
Golston, Montgomery and Alexander acknowledge that there's uncertainty about their playing time--as well as their long-term futures in Washington.
"We talked about it, but we all understand the nature of the business," Alexander said. "And we don't have any concern for it. We know we can all play in this league."
He added: "I know people worry about their roles, but Albert's Albert and I'm Lorenzo. So I'll fill my role and he'll do his role, and then the chips will fall where they may."
Golston and Montgomery were tendered contracts as restricted free agents. They could be lured away by another team this offseason, although the Redskins could still match the offer.
Golston and Montgomery have been regulars at Redskins Park this offseason. Golston has been rehabbing a foot injury while Montgomery has been rehabbing a knee injury.