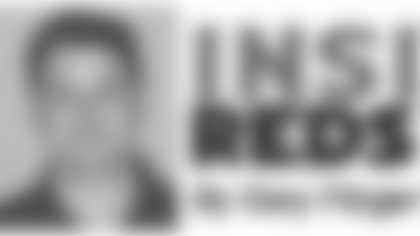 Albert Haynesworth knows what's expected of him.
Haynesworth, regarded by many as the best defensive tackle in football, was the prized free agent of the NFL this offseason.
He signed a lucrative contract to join the Redskins after seven years with the Tennessee Titans.
The level of expectation is not a burden, though.
"It's not about how much money I make, it's about me putting the pressure on myself to go out there and perform like I know I can," he said during the Redskins' mini-camp on May 1-3. "I don't look at paychecks when I'm playing. That's all business.
"I'm out there to play the game of football. The Redskins just want me to play like I did at Tennessee. Just be disruptive. That's my whole goal--to be even better than Tennessee."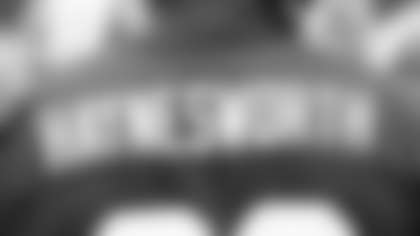 Haynesworth, 6-6 and 330 pounds, was a two-time All-Pro lineman and Pro Bowl starter each of the last two years for the Titans.
Last season, Haynesworth registered 75 tackles, 8.5 sacks, 19 quarterback pressures, four forced fumbles and one fumble recovery.
The year before, Haynesworth had 69 tackles, six sacks and 23 quarterback pressures.
It's hard to imagine him playing better than that.
The Redskins will take it, though.
Haynesworth's presence gives the Redskins plenty of options in terms of stopping the run and getting after the quarterback.
"If you look at my game, I'm a player who goes straight forward," he said. "I'm a disruptive player. I take on the double team and I free up other guys to make plays off me."
In a memorable quote during his introductory press conference last February, Haynesworth said playing the game had "slowed down" for him the last two years.
"It's kind of like fine wine, I guess," he said. "I just got better. I was joking with some of the guys when I was in Tennessee, I'm ready for the game to be kind of in 'The Matrix'--you know where it is all slow and I just dominate."
For now, Haynesworth is adjusting to the Redskins' defense and the team's way of doing things.
Defensive coordinator Greg Blache is expected to tweak the defense to fit Haynesworth's skills, but not remake it.
Said head coach Jim Zorn: "For our system, he is going to do the same thing for us as he did for [the Titans]. He is going to get into the backfield and push on double teams. Hopefully it will free up guys to make plays.
"I think there are going to be times where everybody's going to say, 'Where's Albert? Why isn't he [making plays]? But he is doing what we're asking him to do."
The Redskins finished fourth overall on defense last year and eighth against the run.
But the unit produced just 24 sacks--ranked 28th in the league--and only 14 came from defensive lineman.
It's hoped that Haynesworth's presence will benefit Andre Carter, Phillip Daniels, Renaldo Wynn, talented rookie Brian Orakpo and all of the defensive ends.
Carter led the Redskins with 10.5 sacks in 2007, but last year he posted just four. That was still good enough to lead the defense.
"We have great ends--they're big and fast," Haynesworth said. "We have everything. We don't have just one type of end. In Tennessee, we had fast ends that turned the corner. Here, we have big ends, fast ends, and we should get a lot of quick tackles.
"Really, we can do it all. We can adjust to whatever team we're playing and I think we'll be effective."
Haynesworth raved about Daniels and Orakpo during mini-camp.
He was particularly impressed with Daniels' size and strength. Daniels, 6-4 and 276 pounds, is a dedicated weightlifter and has competed in weight-lifting competitions in the past.
"That guy is huge," Haynesworth said.
Regarding Orakpo, Haynesworth said: "I saw him pass rush, turn the corner real well, and slap the guys' hands--so he's got that part down. As a rookie, you have so many things thrown at you that it is really different. You almost can't really focus on football.
"If he can put all of that behind him and just get to playing the game, then he should be okay."