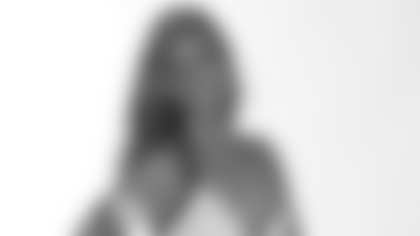 My name is Heather, and I am very excited to have been selected to be a Washington Redskins Ambassador for the 2010-2011 season! It is such an honor to be a part of a squad of incredibly talented and beautiful women (on the inside and out!).
I was born and raised in Northern Virginia and have been a huge Redskins fan my entire life. I graduated from the University of Mary Washington with a Bachelor of Science degree in Biology. I ran Track in high school and continued running the hurdles in college. I am currently doing a two-year postbaccalaureate at the National Institutes of Health (NIH) in Bethesda, Maryland. I work in the Clinical Brain Disorders Branch and am involved with the Schizophrenia Research Program. I will soon be applying to graduate schools and look forward to obtaining a doctorate in clinical psychology.
I love to be with my family and friends, and I also have an adventurous side! I enjoy cooking, baking (my specialty is Choco Choco Chip cookies!) and walking my border collie, Chase. I also enjoy running half marathons, working out, dancing, swimming, snow skiing, and I am a certified advanced open water scuba diver.
I can't wait for the 2010-2011 Redskins season, and to have the opportunity to meet all of you! Hail to the Redskins!!