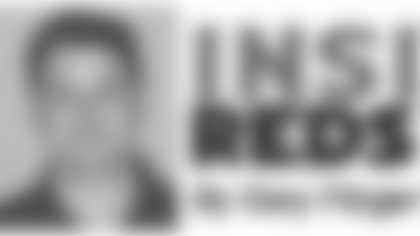 Forgive Stephon Heyer if he is experiencing a case of déjà vu.
Last offseason, Heyer was looking forward to competing for a starting job at right tackle in 2008. He won the job outright in preseason, but a shoulder injury sidelined him for four games.
As Heyer rehabbed the injury, Jon Jansen re-claimed the starting job.
This offseason, Heyer is once again looking forward to competing for the starting job at right tackle.
Now in his third NFL season, he has enough confidence to state clearly what he expects of himself in 2009.
"Win a [starting] job this year," he said. "I'm going into my third year. It's time--and not because it's my third year and I should be starting, but because I feel ready to take on that role."
Heyer, an undrafted rookie out of Maryland, surprised everyone when he earned a roster spot coming out of preseason in 2007.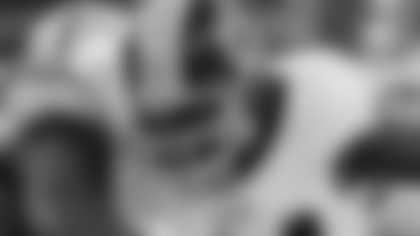 He was forced into action in his first NFL game when Jansen suffered a season-ending foot injury.
Since then, Heyer has started 12-of-21 games, mostly at right tackle. He finished last season starting the last four games at left tackle after Chris Samuels suffered a triceps injury.
The Redskins' right tackle job promises to be one of the closely watched competitions in training camp.
During off-season workouts earlier this month, Jansen told a local reporter that he expected to be the starter again in 2009.
Add into the mix that the Redskins could opt for an offensive tackle in the first round of the NFL Draft.
Joe Bugel has said this offseason that he wants more competition along the offensive line.
"You need 15-16 guys going into camp to compete," Bugel said. "I think what it does, when you bring people in, the competition stiffens up. When you bring in quality football players, I think the level of play goes up. I think your football team becomes better."
Bugel remains impressed with Heyer, though.
"He can be as good as he wants to be," Bugel said. "He is light years from where he was in his first year in the league to last year. Randy Thomas and Chris Samuels took him under their wing and really worked him hard.
"His offseasons are critical for him because he grew up fast as a young man. He outgrew his body. He has a great amount of talent. Hopefully he can go through a season without having injuries. That's the thing he hasn't been able to conquer."
Added executive vice president of football operations Vinny Cerrato: "What Stephon needs to do is keep working the fundamentals. He has long arms. If he just sits down, keeps his hands tight and works his fundamentals, he's hard to beat. He needs to work on his fundamentals and strength this offseason."
At this stage of his career, right tackle is the position that Heyer takes all of his reps.
He knows that coaches like his versatility as an offensive tackle, though.
He started at left tackle in college and has worked hard to acclimate himself to right tackle in the pros.
"I was better at pass blocking in college and I've had to get better at run blocking [in the pros]," Heyer said. "I've been fortunate to play both sides and get better at both positions.
"So if anything were to happen, if I were to start at the right side or the left side, I know I can do both. I have experience at the highest level to show I can do both."