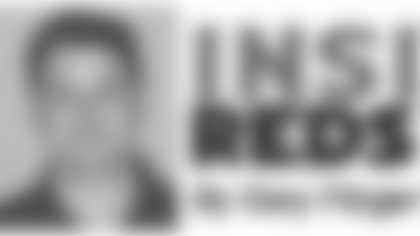 Stephon Heyer has been named the Redskins' starting right tackle, Jim Zorn said on Sunday.
Heyer, a second-year player, replaces veteran Jon Jansen in the starting lineup.
His first game as starter comes on a national stage: the Redskins take on the Super Bowl champion New York Giants in the NFL season opener this Thursday night at the Meadowlands.
Zorn said the decision to go with Heyer over Jansen was based on performance in preseason games.
Zorn indicated that, as he continued to implement a pass-oriented offense during training camp and preseason, Heyer had out-performed Jansen in pass protection.
"It was a very tough decision," Zorn said. "We wanted to give Stephon an opportunity. He really showed he can anchor us in pass protection [on the right side]."
It has been a whirlwind year for Heyer.
The 6-6, 314-pound lineman surprised by earning a roster spot coming out of training camp last year. He first played right tackle in Week 1 last year when Jansen suffered a fractured dislocation of his right ankle.
Heyer ended up starting at right tackle--replacing Todd Wade--during the Redskins' stretch run in December and in the Wild Card playoff game at Seattle.
Now Heyer has secured a position in the 2008 starting lineup.
"I'm excited to play," Heyer said. "I have an opportunity to go out and play a big game. It's the season opener and a lot of people will be watching."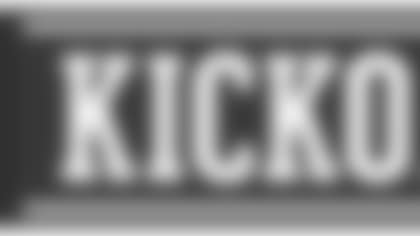 Heyer had entered training camp as the primary backup to left tackle Chris Samuels. He moved over to play right tackle in the preseason finale against Jacksonville as Jansen sat out with a foot injury.
Heyer's performance in that game solidified his spot as the starter.
"I was prepared for anything, because so many things have happened for me," Heyer said. "I viewed it as, 'If you just go in and play your game, then whatever happens, happens.'
"It's the coach's decision to do what they feel is necessary for the team. All you can do is sit there and take it."
Jansen, the longest tenured Redskin having joined the team in 1999, admitted he was "disappointed" to be benched.
"I still believe myself to be the right tackle here," he said. "But it's not going to be that way on Thursday and that's what I have to deal with."
On the team's depth chart, Jansen is now listed as the backup right tackle to Heyer.
Jansen said his foot injury this preseason "is not an issue." He participated fully in Sunday's practice, even lining up at left guard for one drill.
Zorn said he empathized with Jansen's feelings on the matter. Getting demoted is something that Zorn experienced late in his playing career with the Seattle Seahawks.
"It can be trying," Zorn said. "Things change, and now Jon has to be able to live up to that and keep working hard. He has to know that it's not over for him.
"This is the ultimate team sport. He has to continue to help and push and be a pro. He has seen a lot of guys come and go. He's not gone. He has to be ready."