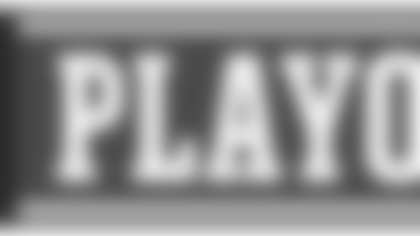 If Stephon Heyer doesn't know it now, he'll find out this Saturday: in the playoffs, there is little margin for error.
One critical sack, or even a false start penalty, could derail the Redskins' chances of advancing to the NFC Divisional Playoffs.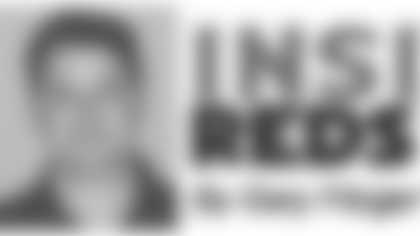 As the Redskins prepare for Saturday's Wild Card matchup against the Seattle Seahawks, Heyer is certain to be a key player in the team's fortunes.
Since taking over at right tackle for Todd Wade in Week 15, Heyer has been solid.
He shut down future Hall of Famer Michael Strahan, slowed down speed rusher Kenechi Udeze and fended off Greg Ellis.
Now, in Seattle, Heyer takes on the NFC's top pass rusher in defensive end Patrick Kerney, who led the conference in sacks with 14.5.
Every game is a new learning experience for Heyer, who has spent hours studying Kerney in the film room.
"He is a high-motor guy, a good athlete," Heyer said. "He's a vet and he knows what he's doing out there. I think he'll play me like he's played every one else, with a high motor."
Kerney, 31, signed with Seattle last offseason after spending the first eight seasons with the Atlanta Falcons. He has 72.5 career sacks and reached double-digits in sacks four times in his career.
This season, nine of his sacks came in three games. He logged three-sack games against Chicago and at St. Louis in Weeks 11-2, and had another three-sack game in Week 14 against Arizona.
Seahawks head coach Mike Holmgren praised Kerney, saying that the rest of the defense feeds off his energy. The Seahawks finished with 45 sacks, fourth most in the league.
"If an offense has to pay a little bit more attention to one particular player, then maybe you have a little bit of chance of getting sacks from someplace else," Holmgren said. "Patrick has great energy and his teammates feed off of that. He is a wonderful, young man and I am glad we got him."
For Heyer, the 2007 season has been like a magic carpet ride. There are long-time NFL backups who have not been afforded the opportunity that Heyer has earned in his rookie season.
Heyer made the Redskins' roster as an undrafted rookie free agent out of Maryland. When Chris Samuels was slowed by a knee injury in training camp, Heyer stepped in and started all four preseason games.
When Jon Jansen went down with a season-ending fractured ankle in Week 1, Heyer took his first snaps at right tackle.
Heyer impressed coaches with his development and he was finally ready to assume a starting job in mid-December, just as the Redskins were making their postseason run.
"It's crazy how the league works and how football works," he admitted. "Opportunities come and go, and you have to take advantage of them. How things have worked out for me has really been exciting."
Coaches have helped Heyer at times, such as leaving in an extra pass blocker at times or shifting the blocking schemes in his direction.
But there will be times when Heyer will be one on one with Kerney.
"When he has had an opportunity to go one on one with a defensive end, he has really stood out," associate head coach-offense Al Saunders said. "He has done a tremendous job for a young rookie. He is playing a little bit beyond his rookie season right now.
"We're very conscious of the fact that he's going to be up against the top pass rusher in the NFC right now. We'll figure out ways to help him around that."