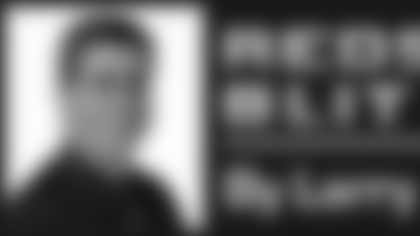 Toast of the town one day, toast the next. That's how fast the big wheel turns in the NFL.
The Washington Redskins had a coach who went 8-8 his first season, back in 2001. His team started slowly, losing its first five games. Then the wins came, eight in the last 11. Marty Schottenheimer got fired.
Now they have another who went 8-8 in his first season. His team started well, with a 6-2 midseason mark. Then the losses came, five in six games at one stretch. Jim Zorn returns.
Good thing, too. Consistency, stability, the ability to stack one building block atop the next--these have not been Redskins hallmarks. Zorn has at least a second year to continue the process of installing his offense, developing his quarterback, coaching and teaching his young players, attempting to return this franchise to that upper echelon of perennial contenders for the NFL championship.
The system is in place. Never underestimate how important that can be. A year ago, Zorn, the surprise hire as coach (and somewhat of a surprise choice as offensive coordinator before he suddenly became, in effect, his own boss) had to teach his coaches, so that they could teach the players. A year ago, Zorn could see receivers hesitate in running routes, rather than cutting loose at full speed. He knew his quarterback struggled breaking away from his first read because he believed a play designed to go to a specific receiver really had to go there and only there.
Zorn looked serene and at ease Wednesday afternoon in his pre-training camp press conference. He discussed the myriad issues and his hopes for a season that commences with training camp on Thursday morning in a measured and realistic manner.
In a league filled with control freaks and martinets, Zorn's relaxed presence and even temperament make him a different sort of cat. Would you rather have a conversation with Zorn or the ever-vague Eric Mangini? Lunch with Zorn or evasive and elusive Bill Belichick?
Of course the pressure has not really begun to build yet. And it will. Problems are inevitable. He's not expecting his No. 1 pick, linebacker Brian Orakpo, to be signed and on the field, nor will he speculate on how long it might take to make a deal. Jason Campbell hasn't thrown an incomplete pass yet. Clinton Portis hasn't decided that practice and preseason games are just not his thing yet.
The great head coaches tend not to be Xs and Os sketchers once they take on the command position. Maybe that's how they got there but that's not what the job demands. They are managers of people who are sometimes counselors and surrogate fathers. They delegate, as if they were corporate executives. They set a tone and a level of expectations. They let players play and coaches coach. As former Dallas guard Nate Newton once told me, "If your head coach is actually coaching, you've got a problem."
Zorn is hands-on enough and laden with enough responsibilities. Team owner Daniel M. Snyder very much wants the Redskins to have a franchise quarterback and right now that is not a fair description of Campbell. The question is whether Zorn can get him to that elite level, as he helped Matt Hasselbeck in Seattle grow from an immature Brett Favre wannabe to a worker and leader who took his team to the Super Bowl.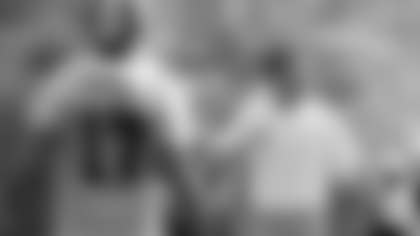 Zorn sees the possibilities in Campbell. So does Joe Theismann. We spoke the other day and he said he sees "special qualities" in the five-year veteran. Playing a second consecutive season in the same offense should provide Campbell with immense benefits.
As Theismann put it, "He's been asked to speak English one year, German the next year and French the year after that."
Zorn's fate and Campbell's may be tied together. If Campbell cannot grasp the nuances of this scheme and make plays, the offense will sputter and the Redskins won't win.
If the Redskins don't win--they've won two playoff games since Snyder bought the club in 1999--all bets are off regarding consistency, stability and building. There is no time like the present and no time but the present.
Zorn knows all of that. He doesn't labor under its weight. Yet he understands the reality.
"We're looking forward to an outstanding year," he said, but he didn't shy away from talking about areas of concern, potential issues and the need for overall improvement.
The Redskins stunned the football world when they hired Zorn as their offensive coordinator even as they were conducting their search for a head coach. They dropped the second shoe by elevating Zorn before he had so much as coordinated the construction of a sandwich in the training facility's kitchen.
Now it's year two. Lessons were learned last year, Zorn said. Hard lessons, some of them. Now more teaching commences, more building takes place and, executed properly, sets the stage for further development. That's the hope. That's the plan. And right now Zorn is the man.