Chris Ortega
Account Executive, Group Sales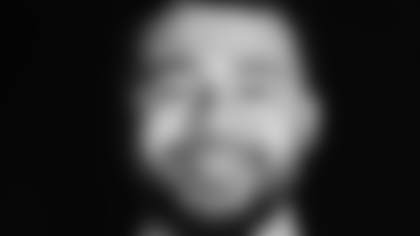 Time at the Commanders: 2 
What's your favorite part about what you do at the Washington Commanders?  
I help create different group experiences for all different groups of people ranging from family & friends, non-profits, military groups, corporate outings, youth football teams, and much more! My favorite part about what I do is providing groups with access to exclusive experiences that not many people would ever imagine. In most cases, people will not remember the score of the game, however, they will never forget who they came out with and what they did at a game. 
What inspires you to come to work each day? 
The desire to grow my career in the sports industry as well as making my family proud. 
What's a work-related accomplishment that you're really proud of? 
I'm proud of my leadership which has allowed me to grow in my professional development and provided me an opportunity to start a true Hispanic Heritage event from scratch. I'm also proud of my teammates who are the most supportive and competitive crew to work alongside with.  
How has your heritage shaped who you are today? 
I am who I am because of my heritage. My family is from Puerto Rico, which is one of the smaller islands in the Caribbean. Although Puerto Rico is a commonwealth of the United States, there is a lot of influence in the Hispanic world, especially when it comes to music, sports and the cuisine. 
What does Hispanic Heritage Month mean to you? 
 Hispanic Heritage Month means an opportunity to promote who I am as a person and how I grew up. It allows me to showcase what our culture is to my personal and professional network. It brings me joy being able to educate someone who is unfamiliar with the culture. 
 What quote or mantra do you live by? 
 "Success isn't always about greatness. It's about consistency. Consistent hard work leads to success. Greatness will come." - Dwayne "The Rock" Johnson