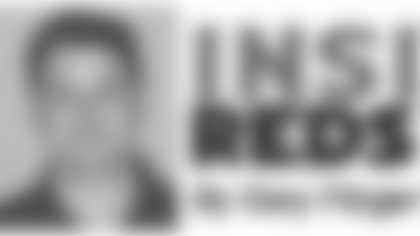 Chris Horton has not earned anything yet.
Sure, he's the incumbent starter at strong safety heading into his second NFL season. But he is not about to get comfortable in the Redskins' lineup.
"I'm still out there trying to make this team," he said. "And I'm never going to let that feeling go away, because once you start to get comfortable, you can lose everything you're trying to gain.
"The second I'm out there and I start messing up, the coaches are going get someone else in there. So I'm going to continue to feel like, 'Hey, I'm just an average guy, a seventh-round draft pick trying to make the team."
Horton may be at the top of the depth chart at strong safety, but he expects strong competition from Reed Doughty and fellow second-year player Kareem Moore this offseason.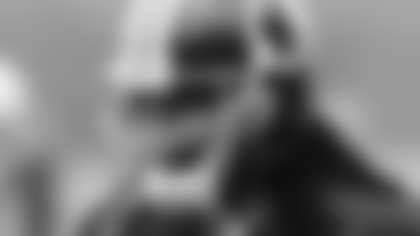 "I even compete with LaRon [Landry] and I don't even play his position, but you just never know how things are going to go," he said. "I just look at it as I have to show up every day and put forth my best effort."
A year ago, Horton was a fresh-faced rookie still finding his way at Redskins Park.
Given that he was the fourth-to-last player taken in the entire 2008 NFL Draft, he was thought to be a developmental player.
Despite being slowed by a stomach ailment in preseason, Horton impressed enough to earn a roster spot.
Then Horton drew a starting assignment stepping in for an ill Doughty in Week 2.
He picked off New Orleans Saints quarterback Drew Brees twice and recovered a fumble in his first significant NFL action, capturing NFC Defensive Player of the Week honors.
Horton earned the starting job once and for all when Doughty was placed on injured reserve with a back injury on Oct. 14.
For the season, Horton played in 14 games with 10 starts and posted 81 tackles--third-most on the team--as well as three interceptions, one sack and one forced fumble.
Along the way, Horton earned All-Rookie Team honors for the season and NFC Rookie Defensive Player of the Month for September.
Despite the accolades, Horton said he has stayed "level-headed."
He knows that NFL offenses have a year of film on him and are studying his tendencies.
So even though he knows the Redskins' defensive scheme, he is focusing on improving his coverage skills and technique.
"I entered the offseason knowing I needed to look at myself from last year and do a self-evaluation to figure out where I went wrong in certain games," Horton said. "How could I have done things better?
"There are some things I need to get better at. And I want to get my physical strength up and just stay healthy."