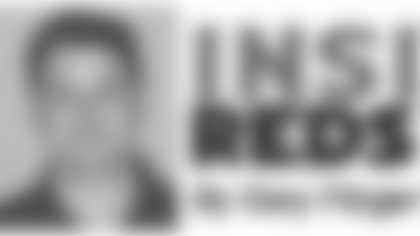 Reggie Bush ran to the right against the Redskins' defense, but he quickly found himself swarmed.
Andre Carter leveled a punishing tackle--right to the gut--on Bush and Phillip Daniels was also there to finish him off.
It showed what the Redskins can do against a dynamic running back the caliber of Bush. The Redskins defeated Bush and the New Orleans Saints 16-10 in that 2006 game at the Superdome.
The Redskins turned Bush into a non-factor that game, limiting him to just 14 yards on seven carries and five catches for 19 yards.
In two years time, the Redskins' strategy to slow down Bush has not changed.
Hit him hard--early and often.
"You can't let him get out into open space," defensive tackle Kedric Golston said. "That's when he is at his best. He can make people miss. We have to run to the ball and keep him corralled. You have to hit him and get a lot of bodies on him."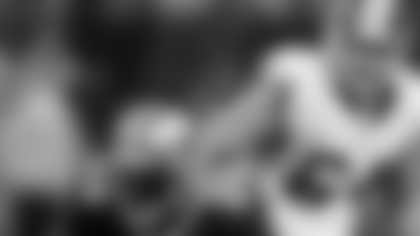 Added Fred Smoot: "Reggie Bush is one of those players that can definitely change the game if we let him. You just want to be physical with him.
"If they let him touch the ball 30 times, then we want to make sure that we hit him 30 times. If we're physical with him, it'll tone him down."
Bush proved to be a multi-dimensional performer for New Orleans in Week 1 of this year.
In the Saints' 24-20 win over Tampa Bay, Bush had 14 rushes for 51 yards and eight receptions for 112 yards, including a 42-yard touchdown catch.
Observers noted that Bush was running more aggressively than in years past.
"I think [Bush] was focused and determined," New Orleans head coach Sean Payton said. "He finished real well physically. As the game wore on, he became too much for [the Buccaneers] to handle. When we watched the tape, it was evident."
Bush has always been more of a factor in the passing game. He has 169 career catches for 1,279 yards and five touchdowns in three NFL seasons.
As a running back, Bush averages just 3.6 yards per carry, but he is a significant red zone threat. He has 10 career rushing touchdowns.
The Redskins go up against a similar running back twice a year in Philadelphia Eagles' Brian Westbrook, so they feel prepared for Bush.
"You have to be conscious about when to take your shots," London Fletcher said. "When you're running at a guy like that, you have to take better angles knowing that he can juke you and make you look bad. He can really hurt, especially when he's in the open field."