It seems like forever--really only the last decade--since the Redskins have had stability at punter.
From Tommy Barnhardt and Tom Tupa to Derrick Frost, Durant Brooks and Ryan Plackemeier, there has been steady turnover.
Hunter Smith hopes to put an end to all of that.
Smith--called "Hunter the Punter" by Jim Zorn during training camp--arrives in Washington after 10 seasons with the Indianapolis Colts. He has played in 160 games in his career, with a 43.4-yard average on 577 punts.
"You develop consistency through really hard work," Smith said. "In this game, and in sports in general, you see a lot of athletes who are really talented physically but it doesn't translate into games.
"I think that mental strength is a big part of that. That only comes from longevity and being put in high pressure situations."
In Indianapolis, Smith had his share of high pressure situations.
He was part of nine Colts teams that earned playoff berths. More often than not, they advanced deep into the postseason.
After several heartbreaks in the AFC Championship game, the Colts finally pushed through and won Super Bowl XLI in 2006.
"You get stuck in those high pressure situations and you learn what it takes to come through [in the clutch]," Smith said. "Being able to take that history and bring it here, I think that can translate into consistency over the long haul."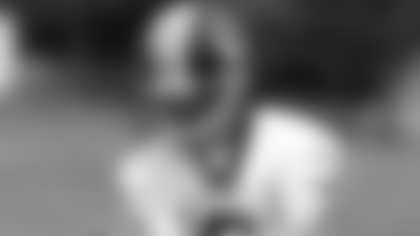 Even though Smith was third in career punting attempts in Colts franchise history, the team opted not to re-sign him when he hit free agency last offseason.
He was a free agent until late April, when he finally joined the Redskins.
In 2008, Smith turned in another solid season, punting 53 times for a 44.2-yard average and a 38.8-yard net average. He was ranked 12th in the NFL and seventh in the AFC in punting average.
At age 32, Smith considers himself to be in great physical shape. He claims he has not had a lot of wear and tear on his body.
"I've been very blessed health-wise," Smith said. "I try to live clean and take good care of myself. I don't see a tremendous amount of difference in how I feel now at my age and when I was 21."
Many NFL punters are playing into their 40s now, so Smith could have a long career ahead of him.
Of course, with age comes wisdom.
Smith has started to view punting as "kind of an artful thing."
"I'm the type of person who takes every punt and sees it as a particular act," he said. "It's something that can be mastered--where to put the ball on the field and how far to hit it in certain situations."
Smith said he is most proud of his ability to place punts inside an opponents' 20-yard line. It's something he did 23 times last year.
"It's a big part of punting," he said.
Said special teams coordinator Danny Smith: "Hunter is going to be out of sight...Wherever we tell him we want the ball this year, there's a pretty good chance that's where it's going to be. [Last year], we stopped calling where the punt was going to be because we didn't know--and the punters didn't know."
Another big part of Smith's job in Washington is to serve as holder for place kicker Shaun Suisham on field goal attempts.
Suisham had to work with two different holders last year--Brooks and Plackemeier--and it may have had an impact as he struggled late in the season.
Smith is confident that he can solidify that job as well.
"One of the big things that will always go unnoticed--and I'm not real concerned about it being noticed--is holding for extra points and field goals. I'll be holding for a guy who is very good and is going to be very, very good. I want to be a part of that.
"I've been a holder for a couple of really good kickers in this league--Mike Vanderjagt and Adam Vinatieri--and you try to remain invisible as a holder. You just try to do a real good job and win games."