There was a long list of positives surrounding offensive guard Trai Turner when he left LSU early to pursue a professional career in the 2014 NFL Draft. There were also plenty of questions.
Bleacher Report's Alex Dunlap wrote in his pre-draft evaluation of Turner that he was "shorter than evaluators would like and clearly lacks size" and his "functional strength of leg drive is below average" in addition to several other slights. However, ESPN also pointed out in Turner's draft profile that he had above average durability and intangibles to go with "adequate foot speed, short-area quickness and ... a strong anchor."
Then Carolina Panthers coach Ron Rivera and John Matsko chose to focus on the latter qualities and drafted Turner in the third round. Six years later, Turner was in Orlando, Florida, for his fifth consecutive Pro Bowl. Neither Rivera nor Matsko are with the Panthers anymore; Rivera agreed to be the Redskins' 30th head coach, and one of his decisions was to bring Matsko with him.
But Turner hasn't forgotten how Matsko has helped him throughout his career. In fact, he still keeps in touch with him.
"I'll give it to you short and sweet. I still talk to him. I talked to him yesterday," Turner said after a Jan. 23 practice before the 2020 Pro Bowl. "He's a guy that I lean on heavily. He's just a great coach and a great mentor to my career."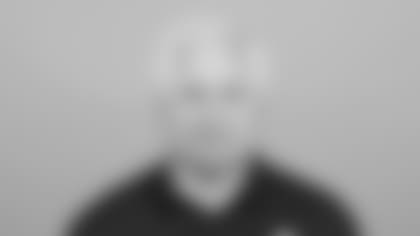 Turner was not the first talented player Matsko had worked with in his career. He coached Hall of Fame offensive tackles Orlando Pace and Willie Roaf and worked with Pro Bowler Ryan Kalil when he was first hired by the Panthers in 2011, among others like J.J. Jansen and Jordan Gross.
"He's got the makeup. He's got what Pace had, what Willie Roaf had and what Kalil and [tight end Greg] Olsen have now," Matsko said. "There's a desire, a fire that you can feel from those guys. When they show up at practice, you can feel it. Turner's got it. He's only going to get better."
Turner is not the only player who will vouch for Matsko; he seems to simply have a way of getting production out of those under his tutelage. It's why Rivera hired him one day after he was relieved of his duties with the Baltimore Ravens in January of 2011 and then again with the Redskins in early January of 2019.
It's also one of the reasons why Kalil's brother, Matt, signed with the Panthers after spending five seasons with the Minnesota Vikings.
Matsko has been one of the few constants in Rivera's career as a head coach. His success helped him stay on the Panther's coaching for the entirety of Rivera's tenure with the Panthers. He has gained Rivera's trust, and that was apparent when the Panthers drafted offensive lineman Greg Little in the second round of the 2019 Draft. He knew that Matsko was going to get the best out of Little one way or the other.
"Coach Matsko will push him to his limit and will help him find out just how good he can be in this league," Rivera said in June of 2019.
Whether he's working with a first- or third-round pick, Turner knows Matsko will help players produce on the field.
"He works with what he has," Turner said. "He takes advantage of his opportunities and he's going to get the best out of you."
For Matsko, the key to getting the best out of players is through mastering the fundamentals of being an offensive lineman. That's why former offensive tackle Michael Oher was excited to be reunited with Matsko when he joined the Panthers in 2015.
"He's the kind of guy who will do things over and over and over until you have it down," Oher said in 2015. "He's gonna work you at the fundamentals of the game, and that's what it's all about."
Based on Matsko's track record, that should change in his first season with the team.
"Kudos to whoever gets the chance to work with him," Turner said, "And I wish him nothing but success."