The Washington Redskins lost twice to the New York Giants last year.
That's also how many times they scored on the Giants. Twice. Once in each game. Two touchdowns.
The Redskins open this NFL season as they did the last one--against the Giants, on the road. Why will the results be any different?
"Past performance is not an indicator of future results," kick returner Rock Cartwright says.
What's he selling here, mutual funds or hope? Since he produces no prospectus, it must be hope.
"We definitely progressed from where we were last year. It's a new season and a new year," he says.
So it is. New and different, if the Redskins have anything to say about it. Which they should.
There's a reason for the old joke that NFL stands for Not For Long. Go back over the last five years and see who won the NFC East. A different team every time--the Giants in '08, Dallas Cowboys in '07, Philadelphia Eagles in '06, Giants in '05, Philly in '04.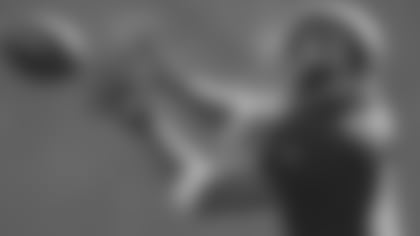 What's wrong with this picture? Actually, who's missing from this picture? Yeah. You-Know-Who. Nor are the You-Know-Whos widely considered to challenge in the division. That irritates a certain bearded fullback.
"We have some points to make and that's to let people know we're a forced to be reckoned with," Mike Sellers says. "No one gives us a chance. It's the Eagles and New York, Dallas possibly sometimes. We're always picked last and we have a chip on our shoulder."
Let's go back and correct Sellers' first sentence. Or amplify it. The Redskins may have points to make but they can only do that if they score points. They didn't against the Giants in either outing last year, putting up one touchdown in each game and failing to score in the other six quarters that the teams shared the field.
The Giants won the Super Bowl following the 2007 season and the division title last year. They spent a good bit of their off-season (and their money) beefing up a defensive line that already could bring serious heat. The Giants sacked Jason Campbell five times in the two games a year ago and that was without defensive end Osi Umenyiora, who returns from a knee injury. They've added Chris Canty (from Dallas) and Rocky Bernard (from the Seattle Seahawks).
"That defense is amazing," center Casey Rabach says. "They've got some really good football players on that side of the ball. They disguise their blitzes and they'll bring corner blitzes that you have to recognize and that will be a big challenge for us."
In four of those last five seasons discussed above, the team scoring the most points won the division. In four of those five, the team scoring the fewest points finished last and three times that was the Redskins.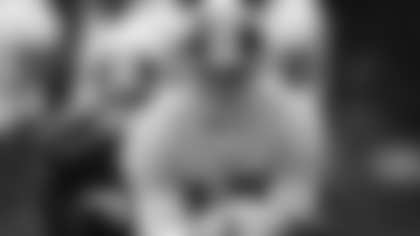 Last year's point drought remains a painful spur to this iteration of the Redskins. The Redskins scored 265 points in 2008 – fewer than the Detroit Lions, a couple more than the Oakland Raiders. Who wants to keep that sort of company? The Redskins won one game in the final month and scored 10 points in doing it. The defense allowed only three but that's a hard and ugly way to get a win.
The Redskins hope the second year is a charm. In many ways. Coach Jim Zorn's system continues intact with Campbell as the starter. Three players drafted in 2008--receivers Malcolm Kelly and Devin Thomas and tight end Fred Davis-- add a potency factor that the Redskins sorely missed. All of have matured in their second go-round.
Cohesion and consistency might at last work in Washington's favor.
"I think we understand our plays a little bit better this year," Rabach says.
This is Washington's only division game in the first six weeks of the season. It is against a team that has had the Redskins' number, winning five of the last six games. This will be classic NFC East game--big, physical lines and power running games looking to dominate.
Looking to dominate not only on the field but on the scoreboard. The team that gets ahead can use its running game more and allow its pass rush to attack. Patience is no virtue here in Week 1.
"We've got to go up there and take it to them first," left tackle Chris Samuels says. "We've got to take it to them and start fast."
They get the point. Now, can they get the points?
---
Larry Weisman covered professional football for USA TODAY for 25 years and now joins the Redskins Broadcast Network and Redskins.com to bring his unique viewpoint and experience to Redskins fans. Go to Redskins.com for the Redskins Blitz column and NFL Blitz on Friday. Larry also appears on The Jim Zorn Show on WRC-TV on Saturday night, on Redskins Nation, airing twice nightly on Comcast SportsNet, and on ESPN 980 AM radio, all in the Washington, D.C. area.