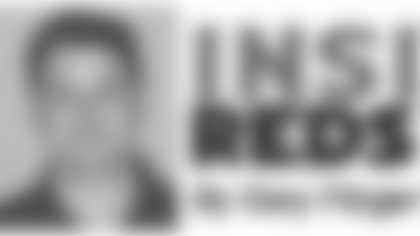 Chris Horton had a perplexed look on his face.
Horton had recorded an interception and fumble recovery in the first half of Sunday's game against the New Orleans Saints, but defensive coordinator Greg Blache told him at halftime that he needed to complete the "Hat Trick."
"Then [Coach Blache] explained that a Hat Tick is three big plays," Horton said.
Actually, it's a hockey term for three goals in a game.
In this case, a football "Hat Trick" for Horton meant being a part of three turnovers.
With the Redskins leading the Saints 29-24 late in the fourth quarter, Horton had his chance.
Horton dropped back into coverage as the Saints looked to drive downfield for a game-winning touchdown.
Demetric Evans tipped a Drew Brees pass at the line of scrimmage, and the ball wobbled high into the air.
Horton was there to grab the interception.
The play helped seal the Redskins' win over the Saints at FedExField.
"Hey, I was in the right spot at the right time," Horton said. "When I'm in the right spot, I'm going to come up with plays to help this team win."
It was an eventful day for Horton, one of two Redskins' seventh-round draft picks last April. He grew up in New Orleans, so this was already a special game for him.
Horton found out early on Sunday morning that he would be starting for Reed Doughty, who had a stomach virus.
He became the first Redskins draft pick to start a regular season game this year.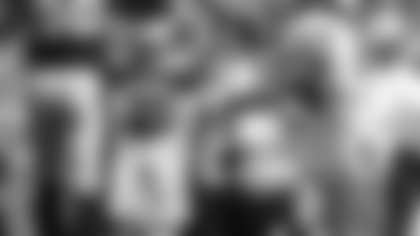 He found himself in the middle of things on defense all game long.
First he recovered a fumble that was forced by Rocky McIntosh on tight end Jeremy Shockey.
Then he picked off a pass that Fred Smoot tipped away from wide receiver David Patten.
Overall, Horton finished with three tackles to go along with his two interceptions and fumble recovery.
"He was just where he needed to be," Smoot said. "It's called being in the right place at the right time. He got three turnovers and that is a great rookie debut, if you ask me."
The last rookie with at least one interception and at least one fumble recovery in his first career start was New England's Ellis Hobbs on Nov. 13, 2005.
The last Redskins rookie to have at least one interception and at least one fumble recovery in the same game was Smoot on Sept. 9, 2001.
Horton has described himself as an "IQ football player."
"I put a lot of time in studying and learning the game of football," he said. "Obviously, I have a long way to go, but I feel like if I can get in the right position, I'm going to do my best."
And how he has a "Hat Trick" to add to his accomplishments.