The names come fast and furious in the long, storied history of the Redskins-Cowboys rivalry.
Ken Houston. Clint Longley. Roger Staubach. Darryl Grant. Raghib Ismail. Mark Brunell and Santana Moss. Sean Taylor and Troy Vincent.
They all had opportunities for glory--and came through in the clutch.
On Sunday, in the first Redskins-Cowboys matchup at the new $1.8 billion Cowboys Stadium in Arlington, Tex., both clubs had opportunities to add new names to that list.
Washington led most of the afternoon, courtesy of two Shaun Suisham field goals, one in the second quarter and another in the third.
In the fourth quarter, 2:50 left in the game, quarterback Tony Romo threw a 10-yard touchdown pass to Patrick Crayton to give the Cowboys a 7-6 lead.
Plenty of time left for Campbell and the Redskins' offense to get in position for a game-winning field goal.
Campbell dropped back to pass at the 33-yard line and rolled left. He threw--but Cowboys defensive end Stephen Bowen had broken off a block by Derrick Dockery and batted the pass up into the air. Linebacker Anthony Spencer grabbed the ball for what amounted to a game-ending interception.
Glory belonged to the Cowboys on this afternoon.
With the loss, the Redskins dropped to 3-7 on the season. The Cowboys improved to 7-3 and maintained first place in the NFC East.
In terms of injuries, the game was costly for the Redskins.
Ladell Betts and Chad Rinehart were both carted off the field with injuries. Betts suffered a knee ligament injury in the first quarter and Rinehart suffered a fractured fibula in the third quarter. Both injuries are likely season ending.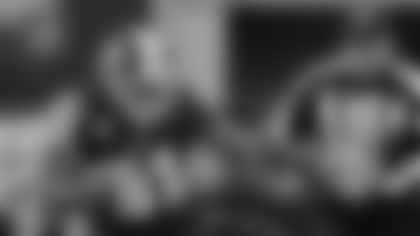 Despite the ill-timed interception, Campbell turned in a solid performance against Dallas. He stood strong in the face of pressure and completed 24-of-37 passes for 256 yards. He was sacked just once.
With Clinton Portis out with a concussion and Betts sidelined most of the game, Rock Cartwright was the Redskins' primary running back. He had several impressive runs, finishing with 13 carries for 67 yards. He also caught seven passes for 73 yards.
On defense, the Redskins yielded 153 yards on the ground, but only had to wait for the Cowboys offense to sabotage their drives with a turnover or a poor pass by Romo.
Overall, the Redskins' defense was stout despite playing without Albert Haynesworth, sidelined with a sprained ankle. The unit pitched a shutout for the first 57 minutes of the game until Romo's touchdown pass.
London Fletcher led the Redskins with 13 tackles, a forced fumble and an interception. Cornelius Griffin added a sack of Romo and LaRon Landry was a presence in the secondary, leveling several big hits.
With Haynesworth out, Dallas focused on the ground game in the early going.
On the Cowboys' second possession, Marion Barber, who finished with a game-high 99 yards, and Felix Jones picked up chunks of yards running mostly between the tackles.
At the Redskins' 16-yard line, Barber took another handoff up the middle, but Fletcher got a hand on the ball and jarred it loose. The ball bounded away and DeAngelo Hall scooped it up. He was quickly upended by quarterback Tony Romo, but the Redskins had set the tone with a turnover in the red zone.
On offense, the Redskins struggled to get in rhythm, although Campbell's 26-yard pass to Devin Thomas provided a lift.
When Betts went out with his knee injury, Cartwright stepped up. He chugged for an 8-yard gain and then turned a pass in the flat into a 9-yard pickup.
On 3rd-and-8 at the Cowboys 48-yard line, Campbell was able to get off a pass across the middle to Santana Moss for a 17-yard pickup. Campbell absorbed a hard hit by a blitzing linebacker, but he was able to get right back up.
The drive eventually stalled after Campbell was sacked by DeMarcus Ware and Keith Brooking.
So the Redskins settled for a 45-yard field goal by Suisham and a 3-0 lead.
The Cowboys stayed committed to Barber and the ground game, but the Redskins' defense adjusted and waiting for the struggling Romo to make a mistake.
At the Redskins' 47-yard line, Romo misfired a second-down pass to wide receiver Miles Austin, allowing Landry to level a punishing hit. Then Romo could not connect with wide receiver Roy Williams, and the Cowboys punted.
Later in the first half, the Cowboys moved to the Redskins' 28-yard line, but Romo's third-down pass sailed past Williams--and Landry was there to level another hard hit.
The Cowboys sent kicker Nick Folk out for a field goal. His attempt was wide right.
With 1:12 left, Campbell completed a series of passes to Fred Davis, Antwaan Randle El and Cartwright to move the offense into scoring range.
With 15 seconds left, Suisham came on for a 39-yard attempt, but his kick was wide left.
Late in the third quarter, Campbell stood strong in the face of pressure again. He threw short to Malcolm Kelly near the right sideline. Kelly caught the pass, eluded a tackler and picked up 36 yards to the Cowboys' 19-yard line before he was shoved out of bounds.
The big play set up another Suisham field goal attempt. His kick sailed through the uprights from 31 yards away, giving the Redskins a 6-0 edge heading into the fourth quarter.
Early in the fourth quarter, the Cowboys faced a 4th-and-2 at the Redskins' 39-yard line. Twelve minutes left in the game, they opted to go for the first down instead of a punt.
Romo dropped back to pass and was pressured by Andre Carter. With Carter pulling him down, Romo was able to get off a pass before he fell. His throw sailed past the receiver and into the arms of Fletcher for an interception.
On the ensuing drive, Campbell guided the Redskins offense into Dallas territory again, completing a 3rd-and-1 pass to Davis for seven yards.
Then, on a 3rd-and-2 at the Dallas 30-yard line, Cartwright took a handoff on a draw play but was quickly tackled for a 2-yard loss.
Susiham came on for another attempt, this one from 50 yards away. It was a pivotal play with 7:12 left on the game clock. If he hits it, the Redskins go up 9-0. With a miss, the Cowboys would get the ball back at the 40-yard line.
Suisham's kick was wide right, no good.
Down 6-0, Dallas decided to abandon the ground game, and Romo found his rhythm. He completed a series of short passes to running back Felix Jones, tight end Jason Witten and Austin to move the ball to the Redskins' 10-yard line.
Next play, Romo rolled left to avoid pressure from Brian Orakpo. He waved Crayton to an empty spot in the end zone and fired a 10-yard touchdown pass.
Dallas led 7-6 with 2:41 left in the game.
The Redskins still had a chance, but Spencer's interception spoiled their bid for victory.
[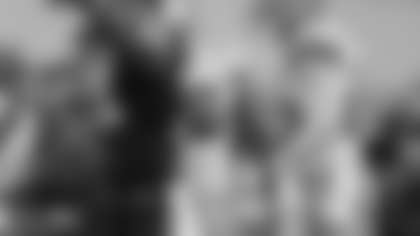 Photo Album: Redskins-Cowboys](/media-gallery/photos/week-10-redskins-cowboys/CE2F76E6-B8AA-4784-92FF-D0EBF543C477)
---
The Redskins resume NFC East play on Sunday, Nov. 22, when they travel to Dallas to take on the Cowboys at the newly christened Cowboys Stadium. Kickoff is 1 p.m. ET.
It is the first game the Redskins will play at Cowboys Stadium, which opened this year. It has a surface called RealGrass Matrix.
The stadium seats 80,000, but is expandable to an estimated 110,000 with a standing-room only area.
So far this season, the Cowboys are 3-1 at their new stadium. Their only home loss was a 33-31 defeat to the New York Giants in Week 2.
For the Redskins, Sunday's game is the third against the NFC East this season. They are 0-2 in NFC East play. In Week 1, the Redskins lost to the Giants 23-17 and in Week 7 they lost to the Philadelphia Eagles 27-17.
The Redskins are 0-4 in road games this year. Their last road win was in Seattle in a 20-17 victory at Qwest Field on Nov. 23, 2008.
The Redskins-Cowboys game will be televised to a regional audience on FOX. Joe Buck calls the play-by-play and Troy Aikman provides color commentary, with Pam Oliver serving as sideline reporter.
On radio, the game will be broadcast locally on the Redskins Radio Network. Larry Michael calls the play-by-play with former Redskins and Hall of Famers Sonny Jurgensen and Sam Huff adding color commentary. Former Redskin Rick 'Doc' Walker reports from the sidelines.
Jorge Andres and Mario Alfaro call the game in Spanish on ESPN Deportes 730.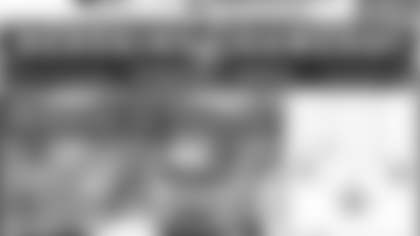 ---
PROJECTED STARTING LINEUPS
OFFENSE
Pos.
Redskins
Cowboys
WR
89 Santana Moss
11 Roy Williams
LT
76 Levi Jones
76 Flozell Adams
LG
66 Derrick Dockery
63 Kyle Kosier
C
61 Casey Rabach
65 Andre Gurode
RG
75 Chad Rinehart
70 Leonard Davis
RT
74 Stephon Heyer
75 Marc Colombo
TE
86 Fred Davis
82 Jason Witten
WR
11 Devin Thomas
19 Miles Austin
QB
17 Jason Campbell
9 Tony Romo
FB
45 Mike Sellers
34 Deon Anderson
RB
46 Ladell Betts
24 Marion Barber
DEFENSE
Pos.
Redskins
Cowboys
DE
99 Andre Carter
96 Marcus Spears
DT
96 Cornelius Griffin
90 Jay Ratliff
DT
92 Albert Haynesworth
99 Igor Olshansky
DE/LB
93 Phillip Daniels
93 Anthony Spencer
LB/DE
98 Brian Orakpo
56 Bradie James
LB
59 London Fletcher
51 Keith Brooking
LB
52 Rocky McIntosh
94 DeMarcus Ware
LCB
23 DeAngelo Hall
41 Terence Newman
RCB
22 Carlos Rogers
21 Mike Jenkins
SS
37 Reed Doughty
43 Gerald Sensabaugh
FS
30 LaRon Landry
26 Ken Hamlin
SPECIAL TEAMS
Pos.
Redskins
Cowboys
P
3 Hunter Smith
1 Mat McBriar
K
6 Shaun Suisham
6 Nick Folk
H
3 Hunter Smith
1 Mat McBriar
LS
67 Ethan Albright
91 L.P. Ladouceur
KOR
31 Rock Cartwright
28 Felix Jones
PR
82 Antwaan Randle El
84 Patrick Crayton
---
Sunday's Redskins-Cowboys matchup marks the 99th time the two clubs have played since their storied rivalry began in 1960.
The two teams have played at least twice a year each regular season since 1961, with the exception of the strike-shortened 1982 season.
Dallas leads the all-time series 57-39-2, with victories in 17 of the last 23 games. The Redskins have won five of the last eight contests, however.
In the last matchup, on Nov. 16, 2008, Dallas defeated Washington 14-10 in Week 11 at FedExField.
Marion Barber had 24 rushes for 114 yards and a touchdown to lead the Cowboys to a narrow win.
Seven weeks earlier, in Week 4, the Redskins defeated the Cowboys 26-24 in their final game at Texas Stadium.
Clinton Portis had 21 rushes for 121 yards and Jason Campbell completed 20-of-31 passes for 231 yards and two touchdowns, a 3-yarder to James Thrash and a 2-yarder to Antwaan Randle El.
Shaun Suisham connected on four field goals to help the Redskins' cause.
The Redskins and Cowboys also split two games in the 2006 and 2007 seasons. The Redskins swept the season series in 2005.
The first time the two clubs met was in 1960. The Cowboys were just three weeks old as a franchise and had just lost their first game. Dallas headed to Washington for its first-ever road contest and lost 26-14 in front of 21,142 fans.
The Redskins and Cowboys have clashed twice in the postseason, with Washington winning both meetings: 26-3 in the 1972 NFC Championship Game and 31-17 in the 1982 NFC Championship Game.
---
REDSKINS 2009 RANKINGS
Offense
Rank
Yards/Game
Total Offense
24
308.0
Rushing Offense
19
107.1
Passing Offense
20
200.9
Defense
Rank
Yards/Game
Total Defense
5
288.4
Rushing Defense
24
125.7
Passing Defense
1
162.7
 </tbody>

COWBOYS 2009 RANKINGS
Offense
Rank
Yards/Game
Total Offense
4
390.4
Rushing Offense
8
130.0
Passing Offense
6
260.4
Defense
Rank
Yards/Game
Total Defense
16
330.6
Rushing Defense
10
103.1
Passing Defense
18
227.4
---
FAMILIAR FACES ON THE COWBOYS
Linebacker Steve Octavien spent a week on the Redskins' practice squad in 2008.
Combine scout Kevin Simon was a 2006 seventh-round draft pick by the Redskins but he was cut in preseason.
Midwest area scout Bill DeKraker was in the Redskins' scouting department from 1995-97.
---
REDSKINS-COWBOYS NEWS & NOTES
-- Highlights of the Rivalry
The Redskins-Cowboys rivalry is always a highlight of the NFL regular season. Here's a breakdown of the series:
-- 49 games have been decided by 10 points or more
-- 33 games have been decided by two or more touchdowns
-- 19 games have been decided by three or more touchdowns
-- 39 games have been decided by less than a touchdown
-- There have been two ties, a 28-28 game in 1961 and a 35-35 game in 1962
-- Dallas had a 10-game winning streak from 1997-2002
-- Biggest Redskins win was by 28 points in 2005
-- Biggest Redskins loss was by 35 points in 1993
-- The two clubs have played 14 Monday Night games, six Thanksgiving games, four Sunday night games, one Friday game and a Saturday game
-- The two clubs have played eight season openers and seven season finales
-- Smith Earns Special Teams Honor
Redskins punter Hunter Smith, who grew up just north of Dallas in Sherman, Tex., has been named NFC Special Teams Player of the Week for his performance against Denver on Nov. 15.
Smith provided one of the season's most memorable plays in Washington's 27-17 victory over the Broncos.
Trailing 14-7 in the second quarter and facing a fourth-and-20 at the Denver 35-yard line, the Redskins lined up for a field goal. After shifting from his holder position, Smith lined up shotgun, took the snap, rolled toward the right sideline and threw to the opposite goal line, where he connected with Mike Sellers on a 35-yard touchdown pass to tie the score.
The pass was the first of Smith's career. Coupled with his 8-yard touchdown run against the Giants in Week 1, makes him the first specialist in NFL history to rush and pass for a touchdown in the same season.
The award is the second of Smith's career, He was honored as AFC Special Teams Player of the Week as a member of the Indianapolis Colts following Week 2 of 2005.
As an undrafted rookie quarterback, Jim Zorn got his NFL start with the Dallas Cowboys in 1975.
He spent time in the Cowboys' training camp, playing behind future Hall of Fame quarterback Roger Staubach.
"I played in Texas Stadium a long, long time ago," Zorn said. "I played in my first NFL [preseason] game there, against the Oakland Raiders."
Zorn was released by the Cowboys and eventually signed on with the Seattle Seahawks in 1976.
He started all 14 games with the Seahawks in 1976 and went on to play 11 seasons in the NFL.
With 1.5 sacks last Sunday, Brian Orakpo has seven sacks on the season, all coming in the last seven games. He leads all NFL rookies in sacks.
Orakpo has broken the Redskins rookie record of six held by Dean Hamel (1985) and Andre Collins (1990).
Orakpo is on pace to become just the 13th NFL rookie over the last 15 years to record a double-digit sack season.
Seven of those players won the Defensive Rookie of the Year award, while nine of the 12 went on to earn at least three Pro Bowl selections in their careers.
Orakpo was the Redskins' first-round draft pick (13th overall) in the 2009 NFL Draft. He played college football at Texas.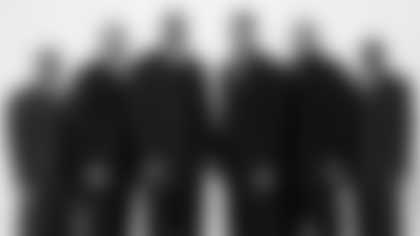 -- Redskins Team Captains
The Redskins have elected captains for the offense, defense and special teams.
For the offense, it's quarterback Jason Campbell and left tackle Chris Samuels.
For the defense, it's defensive tackle Cornelius Griffin and linebacker London Fletcher.
For special teams, it's running back Rock Cartwright and fullback Mike Sellers.
Sellers is the newcomer of the captains this year. The other five were also voted team captains in 2008.
With an 8-yard pass to Rock Cartwright in the second quarter of last Sunday's game against Denver, Jason Campbell surpassed 9,000 career passing yards.
He joins impressive company in Redskins franchise history in that category: Redskins all-time passing leader Joe Theismann, Hall of Famers Sonny Jurgensen and Sammy Baugh, Mark Rypien, Billy Kilmer and Gus Frerotte.
Through Week 10 this season, Campbell has passed for 9,112 yards in his career.
This season, he has completed 168-of-254 passes--a 66.1 completion percentage, eighth best in the league--for 1,870 yards, 10 touchdowns and eight interceptions. His QB rating is 87.9.
Campbell was a perfect 9-for-9 passing for 92 yards in the second half of the Redskins' 27-17 win over Denver.
-- From Texas to the Redskins
The Redskins have eight players on the 53-man roster who who hail from the state of Texas.
Mike Williams and Lendy Holmes both grew up in Dallas, while Derrick Dockery, Robert Henson, Malcolm Kelly and Hunter Smith grew up in the suburbs of Dallas.
Brian Orakpo and Rock Cartwright hail from Houston.
Orakpo recently said the rivalry between Dallas and Houston has been intense over the years.
"Houston and Dallas, we don't like each other, man," Orakpo said. "We hate each other. We are always trying to see who's the better big city down there."
In addition, Redskins secondary-cornerbacks coach Jerry Gray is from Lubbock, Tex.
Against Dallas, Moss has had some of the best games of his 8-year NFL career. In two games last year, Moss caught 13 passes for 174 yards.
Overall, Moss has caught 41 passes for 747 yards--an 18.2 yards-per-catch clip--and four touchdowns in seven career games against the Cowboys.
Of course, Moss's best game versus Dallas came in 2005 when he caught two fourth-quarter touchdowns, including a 70-yarder from Mark Brunell, to help the Redskins come back and beat the Cowboys 14-13 at Texas Stadium.
Washington's strength of schedule for 2009 was ranked 16th in the NFL at .492. Their opponents' 2008 cumulative record was 125-129-2.
The Redskins play a total of seven games against 2008 playoff teams, with four of those games against NFC East foes Philadelphia and New York.
The Miami Dolphins have the NFL's toughest schedule at .594. Their opponents' 2008 cumulative record was 152-104.
The Chicago Bears have the NFL's easiest schedule at .414. Their opponents' 2008 cumulative record was 105-149-2.
-- QB Rating vs. Redskins
The Redskins' defense has continued its NFL-best streak of not allowing an opposing quarterback to reach a QB rating of 100 or more.
The defense improved its streak to 31 games in last Sunday's game vs. Denver. The stat is based on a minimum of 20 pass attempts.
Broncos quarterback Kyle Orton had a 134.7 QB rating in the first half, but he threw just 18 passes before suffering an ankle injury.
Dallas Cowboys quarterback Tony Romo was the last QB to post a 100 passer rating with 20 or more pass attempts against the Redskins. He accomplished it on Nov. 18, 2007, in a 28-23 win over the Redskins at Texas Stadium.
-- Cooley And the Cowboys
Chris Cooley won't play vs. Dallas due to an ankle injury, but when healthy he has emerged as a player to be reckoned with when the Redskins take on the Cowboys.
In 10 games against the Cowboys, Cooley has caught 41 passes for 438 yards and five touchdowns.
For his career, Cooley has 343 receptions. He is in second place on the Redskins' career receptions list for tight ends, trailing only Jerry Smith who has 421.
Redskins kicker Shaun Suisham got his NFL start in Dallas before finding a home in Washington.
Suisham played parts of two seasons with Dallas in 2005-06. He played in six games, replacing injured Mike Vanderjagt, and connected on 4-of-6 field goals.
He signed with Washington in December 2006.
-- Remembering (Forgetting?) Texas Stadium
The Redskins do not have many positive memories of Texas Stadium, the Cowboys' home in Irving, Tex., from 1971-2008.
The Redskins were 11-26 all-time at the stadium, but they won their last game, a 26-24 win over the Cowboys on Sept. 28, 2008.
In Dallas, the Redskins are 13-32-2 mark all-time, a .276 winning percentage.
The Redskins continue their two-game road trip to NFC East clubs when they travel to Philadephia to take on the Eagles.
Kickoff at Lincoln Financial Field is 1 p.m. ET.
The Redskins have won three of their last four games at Lincoln Financial Field, including a 23-17 win last year.