Donovan McNabb gets a laugh out of the idea that he is too old.
He's not advanced enough in years to run for president. AARP won't start sending him mail for another 20 years. He's 45 years shy of the average life expectancy in the United States (78).
He's not too old to run … from blitzing linebackers.
There is a second act in American life. At least for quarterbacks. McNabb, 33 now and 34 in November, has seen his elders and peers succeed in the NFL with second and third teams at ages in excess of his own.
Did we not just witness the rebirth of Kurt Warner with the Arizona Cardinals?
Warner joined that team, his third, in 2006 when he was 34. After winning the starting job from Matt Leinart, he helped the Cardinals to their first-ever Super Bowl. He threw 83 touchdown passes in his final three seasons before announcing his retirement at 38.
Could he have continued to build the legend? No question.
Brett Favre is 40. Playing for his fourth team, the Minnesota Vikings, he enjoyed the best season of his career, posting a passer rating of 107.2, his highest ever. His seven interceptions were his fewest since his rookie year (1991), when he threw two … in four pass attempts.
There's always a temptation to remember great players in uniforms they never should have worn.
John Unitas in San Diego's blue. Joe Namath as a Los Angeles Ram. They were either older or too battered to succeed any longer. McNabb is not. The NFL record book is filled with older quarterbacks who moved on and kept playing at extraordinary levels.
Warren Moon threw 35 touchdown passes for the Minnesota Vikings in 1995 when he was 39. He had back-to-back seasons passing for 4,000 yards for the Vikings, and then went on to play for the Seattle Seahawks at 41 and Kansas City Chiefs at 43. He's in the Pro Football Hall of Fame.
At 32, Fran Tarkenton went from the New York Giants back to the Vikings. In 1975, at the age of 35, he topped the NFL in pass attempts, completions and touchdown passes. He led the Vikings to three Super Bowls in that second go-round. Hall of Fame.
Y.A. Tittle was 35 when he was traded to the New York Giants in 1961. He led the NFL in touchdown passes for two consecutive seasons, throwing 33 in 1962 and 36 in '63. Hall of Fame.
The dream is always to play in one place, stay in one place. John Elway took snaps for no team but the Denver Broncos. Dan Marino never left the Miami Dolphins. Jim Kelly spent his whole NFL career with the Buffalo Bills. Troy Aikman started and finished with the Dallas Cowboys. Hall of Famers, all.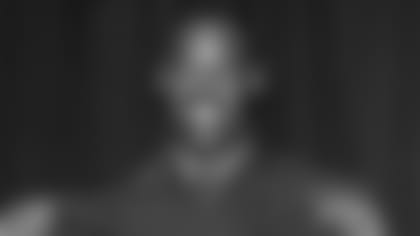 McNabb's expectation, ever since the Philadelphia Eagles drafted him in the first round in 1999, was to play and to stay.
"I would have loved to," he said. "But it didn't happen."
Teams make decisions based on how they feel they can grow. The San Francisco 49ers won three Super Bowls with Joe Montana, then traded him at 37 to the Chiefs so Steve Young could flourish. Montana, threw 29 touchdown passes in 25 games over two seasons with the Chiefs (1993-94). The Chiefs went to the AFC title game that first year and made the playoffs again the next.
The 49ers, who had Young, got younger. But not by so much. Young was 34 and in his 11th season (with Mike Shanahan as offensive coordinator) when he led the 1994 49ers to their last Super Bowl victory. Young and Montana? Hall of Fame.
The Eagles also wanted to roll back the clock.
"They're rebuilding. They're going young," said McNabb, who will be replaced in Philadelphia by Kevin Kolb, 25, a veteran of three seasons and two starts. "I never knew 33 years was old but I guess I'm too old."
There is such a thing as being in the right place at the right time and the wrong place at the wrong time. Perhaps Washington will be the right place after Philly became the wrong place.
Time is on McNabb's side. So is place.
---
Larry Weisman, an award-winning journalist during 25 years with USA TODAY, writes for Redskins.com and appears nightly on Redskins Nation on Comcast SportsNet. Read his Redskinsblitz blog at Redskinsrule.com and follow him on Twitter.com/LarryWeisman.