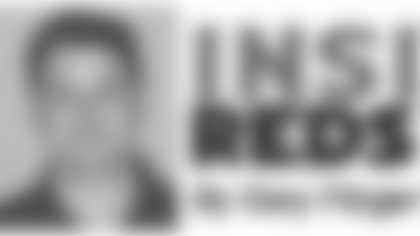 For Jason Campbell, everything is moving just a little bit faster now.
And everyone has noticed it.
They say he is more decisive in the huddle.
They say he brings the offense to the line of scrimmage in a faster tempo.
They say he makes his reads and targets a receiver quicker.
All that's left is for Campbell to show progress in regular season games--something that both his supporters and critics want to see in this pivotal year for the 27-year-old signal-caller.
"The team has moved forward because of him and how well he has progressed," said Antwaan Randle El, Campbell's teammate since 2006. "The biggest change I've noticed is the play-calling and getting in and out of the huddle.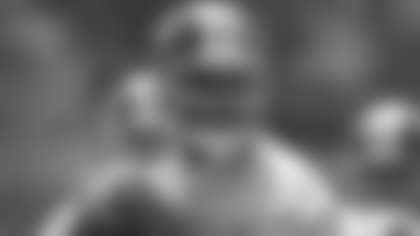 "Sometimes last year he would be unsure [during practice] and he would turn around and ask about a play. Now he is getting to the line and he can point to someone and tell them where he is supposed to be. That's what you want from your quarterback. You want him to be able to direct."
Added head coach Jim Zorn: "Jason is progressing. He is much further ahead than he was last year. Last year he was trying to understand terminology and understand how things worked in this offense.
"Being in it all year long, and also with a lot of the improvements he has made this offseason, he has been strong and confident."
For Campbell, a second season in Zorn's offense has bred familiarity.
In turn, Zorn and Campbell were able to expand the playbook sooner in the offseason than they did a year ago.
In the offseason, the offense implemented up to 130 pass plays. Last year, the unit had worked on "only 50" before training camp, Campbell said.
"We are two steps above where we were last offseason," Campbell said. "This time last year we were still thinking, still trying to learn the different protections and all of the different routes, and where to line up. We're more on the same page."
The fluidity has allowed Campbell to make quicker decisions.
"Almost too quick, sometimes," Campbell admitted.
After a June OTA practice, Campbell referenced a play in which threw into coverage because he was too eager to make that quick decision.
"Sometimes you have to force yourself to just be patient and take what the defense gives you," he said. "You have to let things develop."
Campbell said he hoped the Redskins' offense would be more quick strike than plodding in 2009.
He would like to minimize the 12-15 play drives and instead put points on the board in 6-8 plays. That helps reduce the number of third-down play calls in a drive and keeps defenders on their heels.
Campbell also cited improvement in the red zone as key, saying the offense needed to execute better and take advantage of opportunities.
"We just have to continue to push forward," he said.
Another focus in the offseason was Campbell's rapport with second-year wide receivers Devin Thomas and Malcolm Kelly.
Campbell spent one-on-one time with Thomas and helped him fine-tune his route running. Campbell started working with Kelly in June OTAs.
Off the field, there was uncertainty for Campbell, given all of the trade rumors and reports that swirled around him.
Team officials acknowledged they inquired about acquiring Jay Cutler from Denver and moving up in the draft to select Mark Sanchez.
It was unsettling for Campbell, but he put it aside once mini-camp and OTAs got underway.
"It was a long offseason, with all of the things that too place, but at the same time I feel like we really improved," he said. "We look forward to having a great year."