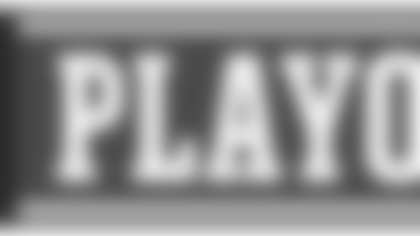 In leading the Redskins to a four-game winning streak to close out the season, Todd Collins had not faced an intense pass rush despite playing some solid defenses.
That changed during Saturday's Wild Card playoff game against Seattle, won by the Seahawks 35-14 at Qwest Field.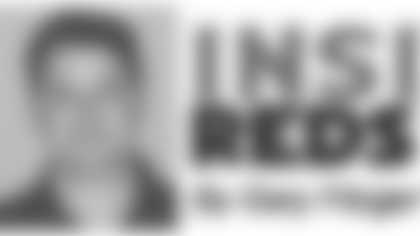 Collins, a classic pocket passer lacking in mobility, was pressured repeatedly by an aggressive, speed-oriented Seahawks defense.
The unit finished fourth in the NFL in sacks with 45.
The Seahawks brought pressure from their front four, but they also sent the occasional blitz--all in an attempt to rattle Collins and keep him out of rhythm.
After the game, Seahawks head coach Mike Holmgren said the defensive game plan was to make Collins uncomfortable in the pocket.
Said Collins: "They did a great job rushing the passer, their ends and tacklers were very good. You have to give them credit. They made more plays than us."
On the first play of the second quarter, defensive end Patrick Kerney fought off a Stephon Heyer block and hit Collins just as he released the ball. Initially the play was called a fumble recovered by the Seahawks, but referees later ruled that it was an incomplete pass.
At that point, the Redskins began to keep Chris Cooley in to help block Kerney. Clinton Portis and Ladell Betts also took turns protecting Collins on pass plays.
It didn't always work. Midway through the second quarter, linebacker Julian Peterson sacked Collins for a 6-yard loss.
The Redskins struggled with field position battle most of he first half, a hindrance to the offense. Finally, late in the second quarter, they took possession in Seattle territory. After two incomplete passes, Collins was faced with a 3rd-and-10. Linebacker Leroy Hill reached over a block by Betts and knocked Collins to the ground for an 8-yard sack.
Late in the third quarter, pass protection improved and Collins was able to get the offense into a rhythm.
It was a 19-yard pass to Chris Cooley, who made a one-handed catch before being pushed out of bounds, which seemed to give the offense some momentum. Later, Collins found Cooley again for a 15-yard reception up the middle, moving the ball across midfield.
The Redskins faced a 4th-and-1 at the Seahawks' 28-yard line, and Joe Gibbs opted to go for it. In a surprise call, Collins dropped back to pass and threw downfield to Mike Sellers.
Safety Brian Russell hit Sellers before the ball arrived and was flagged for a 16-yard pass interference penalty, giving the Redskins a first down at the Seahawks' 11-yard line.
Two plays later, Collins found Randle El running an inside route at the 3-yard line. Randle El caught the ball and cut inside a block for a 7-yard touchdown catch, cutting the Seahawks lead to 13-7.
On the Seahawks' ensuing drive, LaRon Landry cut in front of a Hasselbeck pass for an interception at the Seattle 42-yard line.
Two plays later, Collins threw deep to Moss, who was running a post pattern in double coverage. Moss caught the ball at the 2-yard line and raced into the end zone for a touchdown.
Qwest Field was stunned silent as the Redskins took the lead 14-13.
The Seahawks came back and took a 21-14 lead midway through the fourth quarter. That's when Collins threw an ill-timed pass that was intercepted by cornerback Marcus Trufant.
Trufant returned the interception 78 yards for a touchdown that gave Seattle a commanding lead with 5:38 left to play in the game.
Faced with a double-digit deficit, Collins was forced to pass the ball on every down late in the fourth quarter. He was hit hard on a sack by defensive tackle Craig Terrill, but he stayed in the game.
Later, Collins was picked off again by safety Jordan Babineaux, who returned his interception 57 yards for a score.