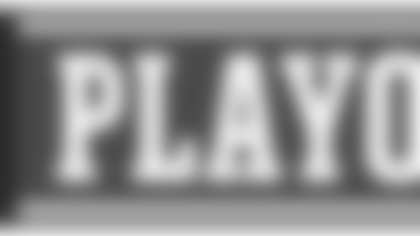 Even the atmosphere, with the rain and the mist, suggested something mysterious late Sunday afternoon at FedExField.
The final margin, 21 points, took it even further. When the Redskins outplayed Dallas 27-6 yesterday in front of a record crowd at FedExField, they set themselves up for a Wild Card playoff matchup next Saturday afternoon in Seattle.
More than that, Washington won by a magic number--that of slain teammate Sean Taylor.
For four weeks now, the Redskins have been playing inspired football in memory of Taylor, who was murdered in his own South Florida home back in late November.
In their most emotional game of 2007, against their fiercest rivals, the Redskins came up winners in a game that called to mind Taylor's very jersey number, No. 21.
That situational coincidence was not lost on Redskins players.
"You know, it's strange," Clinton Portis began. "The strangest things have been happening to us all season--especially to finish the season winning by 21 points against Dallas."
Portis continued: "It's strange because they passed out a picture that Sean signed for a fan earlier, during training camp, that said, 'We Want Dallas.'
"That's what the fan wanted, and you've got the No. 21 jersey, all over the place this weekend. That made the picture Sean signed all the more significant."
After Portis scored his second touchdown of the game, he lifted his shirt to reveal a tee-shirt devoted to Taylor. It had three images of his slain friend, with the words "Sean Taylor: In Memory of a Fallen Redskin, 1983-2007."
The heart of the matter: Sean Taylor departed this world a little over a month ago, but his presence is still with the Redskins.
Said Portis: "I'm never going to forget about him. Any time I do something good, there's always somebody there with me, and that's 'Sean T.' I just want to make sure his memory stays alive."
Joe Gibbs noticed the symbolism, too.
This season has impacted Gibbs in a profound way. He has called it his toughest season ever in 16 years of coaching the Redskins, but it may turn out to be one of the most satisfying.
"I saw players in the locker room who were very emotional, and I think it was because of everything we've experienced this year, and certainly Sean," Gibbs said. "They were all saying, coming off the field, 'Hey, we won by 21 points.'"
Gibbs thought about that for a while, and then said, "We didn't think it was by accident. I'll put it that way."
On Dec. 4, one day after the entire Redskins organization traveled to Miami for Taylor's heart-breaking funeral, the Redskins held a team meeting that, according to London Fletcher, was the start of the Redskins' playoff run.
"Coach Gibbs did a great job the day after Sean's funeral," Fletcher said. "When we went into the team meeting room, Coach Gibbs got us together and pointed out that a lot of times when you accomplish something great, it's after you've gone through some tragedy.
"That's what we've gone through. We were at our lowest point in our season. Now we're at a high point."
It culminated with Sunday's win over Dallas.
"We went out there and had somebody special with us," Santana Moss said. "Since Sean has been gone, I've learned so much from him not being here. It makes me appreciate life more.
"Every time I step on to the field, I do it with me and with Sean. I'm going to do that for the rest of my career."
Moss, speaking very somberly and very respectfully like all of his teammates, added: "It hurts that we lost him. It hurts that we lost such a talent, a player who could have become the best ever at his position.
"Every player has that little extra urge, because we want to do the right thing for Sean."
Portis said the team has come together for Taylor during the winning streak.
"The guys in the locker room, grown men, are walking around saying, 'I love you,'" Portis said. "It's hard to tell another man you love him. But as a team, I think guys appreciate their teammates more, guys appreciate coming to work.
"I think the attitude used to be when you get your back up against the wall, everybody went a different way. As a team, going through losing Sean, everybody had to go the same direction.
"That's the direction we're traveling now."