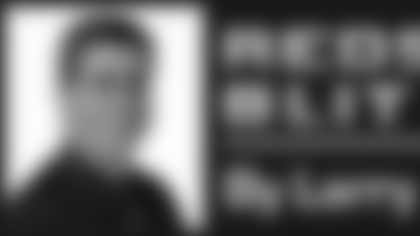 "Who am I? Why am I here?"
Admiral James Stockdale began his introductory segment of the 1992 vice presidential debates with that peculiar opening, as if running on Ross Perot's ticket weren't weird enough.
Let me begin the same way (no, not by running on Ross Perot's ticket), while assuring one and all I am not asking any questions to which I do not know the answers. Who am I? I am your new correspondent here at Redskins.com. I am beginning my 32nd season covering the National Football League, though for the first time not as a grubby newspaper typist.
I spent the past 25 years with USA TODAY, touring training camps, interviewing coaches and players, writing about games and issues, schlepping across the continent from the preseason through the Super Bowl while laying waste to breakfast buffets at fine hotels. Why am I here? To continue to do the same (no, not laying waste to breakfast buffets), with more multimedia emphasis and more focus on the Redskins.
I'll be writing a column about the Redskins and another about the NFL, bringing to you (if I'm lucky) a little perspective, insight and humor. You'll see me on TV and hear me on radio and wish you were only hearing me on TV when you actually see me.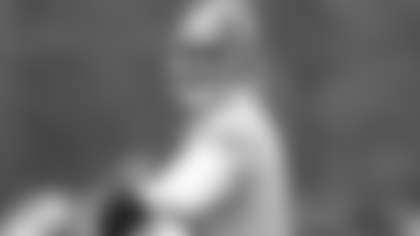 Jason Campbell is the point man...
for more points. (Getty Images)


This is a new and different experience on so many counts. There's no printed product to put my hands on in the morning, no sports section with a bylined piece by yours truly. I've had an abiding love of newspapers since I was a kid, when I read them avidly and delivered them with unerring accuracy (if hitting shrubs, windows and flower pots counts as accuracy).
Time, however, changes the ways in which products and consumers intersect. So here we are on the Internet, in the online world, and I can put this in front of you without having to wrap a rubber band around it and fling it at your house.
Thirty two years. That's a lot of training camps. Often when I interview a player I tell him, 'Say hello to your dad for me.' Could be Matt Hasselbeck. Could be Marion Barber. Jabar Gaffney. Lofa Tatupu. Dan Klecko. Kellen Winslow. Chris Long.
I do not plan to stick around long enough to tell anyone to say hi to his grandpa for me. At some point, the shuffleboard courts of Del Ray Beach, Fla., will issue their summons and I will migrate like a Canada goose, honking and flapping as I fly south.
That day, however, is not here yet. I look forward instead to training camp, which begins on Thursday and heralds the start of the Redskins' pursuit of...well, something. Theoretically? A championship. Realistically? Ah, no one knows what reality holds in an NFL season. Teams routinely climb from the bottom of the division to the top--it happened five years in a row in the NFC South. It can happen here.
Much of the off-season talk focused on the Redskins' need to score more points. So we will open our training camp preview with a Redskins' touchdown--six key points about what lies ahead and a point after.
Point one: Points. Need 'em. Gotta have 'em. Can't win without 'em. Washington's 2008 season went belly-up like your last pet goldfish entering the second half of the season, when the Redskins lost five of six games and scored just 66 points. Only three of those games were against playoff teams. Three of them were at home. The Redskins were outscored 296-265 during the season, 89-33 in the first quarter. This simply must change.
Point two: More on points. They often come from explosive plays. The Redskins need to make more of these. The New Orleans Saints scored seven times last year on a receiver's or rusher's longest play of the season. The Minnesota Vikings did that six times. It happened only twice for the Redskins. Yardage must come in bigger chunks and result in plays that stick daggers in the opponent.
Point three: Pointed commentary. Jason Campbell will be the point man for more points. He knows this offensive system much more thoroughly than he did a year ago and will be expected to make quicker reads, come off covered receivers and go confidently to his second and third options. This will open up the entire offense...if it happens. Campbell will need some help. He's not out there alone.
Point four: Help the quarterback. Better pass protection will allow Campbell to scan the field. Derrick Dockery adds more bulk and springier young legs at left guard. Right tackle was a problem area and is unsettled. This unit must improve. Say the same for the receivers, especially the two second-year guys, Devin Thomas and Malcolm Kelly. Thomas got to play a little bit at the end of last season but Kelly's injury-plagued year was a washout. These are two healthy-sized lads who should provide good targets for Campbell.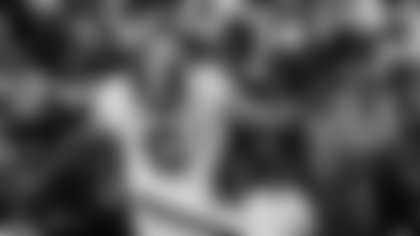 Shaun Suisham and the special
teams are keys to 2009. (AP Photo)


Point five:Special teams need to be special. Shaun Suisham missed 10 field goals last season. That's arguably the worst performance of any kicker in the league. The Redskins changed punters as if they were sweat socks. The Redskins averaged 8.4 yards per punt return and that was blown up by Santana Moss' 80-yard touchdown scamper. Special teams make a special contribution to field position and scoring. Improvement is imperative.
Point six: Sacks and turnovers. Too few from the defense. Pressure leads to mistakes by the opposing offense and mistakes lead to turnovers. The Redskins had 18 takeaways and 24 sacks. This is a strong unit that should be even better with defensive tackle Albert Haynesworth crashing the pocket from the inside. A defensive touchdown every so often would turn games and heads.
The extra point: The schedule. It may not be as soft as it looks. Opening with the New York Giants on the road isn't exactly a gift from the heavens but back-to-back dates with the St. Louis Rams and Detroit Lions count as charitable contributions by the NFL. Except there's a problem with playing terrible teams early--they might not know they're terrible yet. Four of the first seven opponents were barking dogs last year and the Redskins need to capitalize because they finish with three toughies--the Giants, Dallas Cowboys and San Diego Chargers. If this team must win out at the end of the season to grab a playoff berth, the schedule will effectively be berth control.
---
Larry Weisman covered professional football for USA TODAY for 25 years and now joins the Redskins Broadcast Network and Redskins.com to bring his unique viewpoint and experience to Redskins fans. Go to Redskins.com for the Redskins Blitz column each Wednesday and NFL Blitz column on Friday. Larry also appears on Redskins Nation, airing nightly on Comcast SportsNet, and on ESPN 980 AM radio.