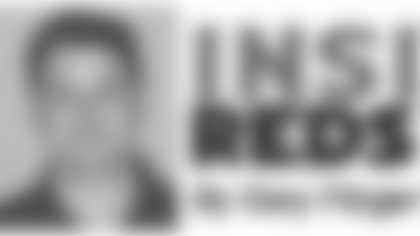 Jon Jansen begins his 11th season in Washington competing for the job that seemingly always has been his.
Needless to say, Jansen is not giving up starting at right tackle without a fight.
"I believe it's my job," Jansen told Larry Michael on a recent broadcast of 'Redskins Nation' on Comcast SportsNet. "And I believe I'm going to go out and prove that it's my job."
For the first time in his career, Jansen knows he faces stiff competition heading into training camp.
Stephon Heyer and newcomers Mike Williams and Jeremy Bridges have all been mentioned as candidates to play right tackle.
Heyer is perhaps Jansen's biggest competition.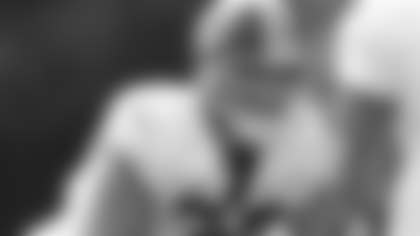 Jon Jansen (Getty Images)


Heyer won the right tackle job coming out of preseason last year, in part because he was deemed better in pass protection. Heyer suffered a shoulder injury in Week 3, allowing Jansen to come in and re-claim the position.
Heyer has said this offseason that, after two years as a spot starter at right and left tackle, he feels ready to "win a [starting] job" in 2009.
Jansen welcomes the competition.
"This is a game of competition and it's a business of competition," he said. "If I wasn't competing with somebody, then maybe I'm not going to be at the same level that I could be if I was competing. So there's that added pressure to take that next step forward.
"And I'm really taking that next step forward, and doing everything I can do because I know it is a competition."
Jansen, 33, has heard comments from media and fans that he's too old and that his skills are declining. He understands there's concern after he has undergone surgery to repair season-ending foot injuries in 2004 and 2007.
"It has motivated me to do better," he said. "I'm in better shape than I've been in a long time, and that's really because I've had two years to get to this point to recover from my last injury.
"I really believe the right tackle job is going to be mine, and that's the attitude I'm going on with."
Jansen proved how well he can play after he re-claimed the starting job last year. He helped Clinton Portis rush for 100 yards in his first five games starting at right tackle.
Overall, Jansen opened 11-of-14 games in 2008, missing two due to a sprained knee.
For his career, he has started 123-of-126 regular season games and four postseason contests.
He has served as the right tackle for the top four rushing performances in franchise history: Portis, 1,516 yards in 2005; Portis, 1,487 in 2008; Stephen Davis, 1,432 in 2001; and Davis, 1,405 in 1999.
As for pass protection, Jansen knows he must prove to coaches he can improve on his performance last year in Jim Zorn's offense.
"The way preseason ended last year--I don't want to say it lit a fire under me, because I had a fire to begin with," Jansen said. "Maybe it opened my eyes to the fact that maybe there are some things I need to show the coaches that I wasn't showing them or there are things I need to work on."